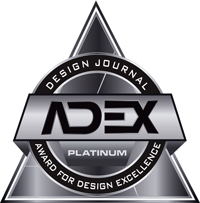 2019
Colours
Lustre Spectrum is offered as custom created panels in any colour, range of colours, hombre effects, images, graphics.
Sizes
Lustre Spectrum is available in 6mm and10mm thick material and is available as annealed, toughened and laminated formats.
Carving
Lustre Spectrum can be carved to the front face to any design to create depth and three dimensionality and can be sandblasted on the rear surface to allow the panels to be backlit.
3D Surface application
Lustre Spectrum can have any design embossed from the surface of the glass and in any colour, range of colours, hombre effects etc. and to a number of depths.
All the above processes above are not independent from each other and can be created to the same Lustre Spectrum glass panel for infinite possibilities in design.
Sustainability
Fully recyclable
Pricing
Starting at A$500psm
Axolotl has pushed the boundaries of design since our inception in 1995 when we pioneered the bonding of semi-precious metal onto any substrate.Over the past 20 years we have never rested in our quest to continue to amaze and inspire, taking architectural glass to new creative heights since 2005 and launching our concrete, timber and terracotta ranges of bonded surfaces from 2011.Committed to ever evolving, we are constantly developing the range of products we offer and introducing new technologies and new aesthetics that meet the increasingly diverse needs of our customers.The Axolotl name is synonymous with technological innovation and state-of-the-art design. We are at the forefront of our game and we are dedicated to providing the best quality and most innovative products for Australian and international markets.