Commercial Engineered Hardwood and New LVT Flooring Lines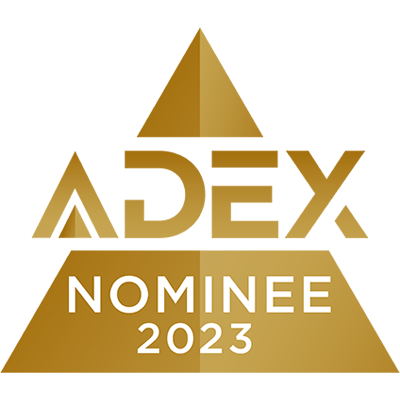 Parterre®, a brand of AHF Products, introduces commercial engineered hardwood and new LVT flooring lines for the architecture and design community: Nurtured and Deeply Rooted, giving customers one point of contact for both hardwood and luxury vinyl products for the contract market. 
Parterre Connectivity – New 2.5mm  20 mil LVT flooring collection that we're launching at NeoCon – includes New Metallic looks, stones and woods
Instinct – New 2.5mm  20 mil LVT flooring collection that we're launching at NeoCon – More vibrant colors, woods, linen
The Deeply Rooted Collection features eight SKUs in varying natural shades of white oak, including soft whites and beiges to neutral grays and browns. The Deeply Rooted white oak products are either 7½ inches or 9 inches wide with a minimum length of 15.7 inches and a maximum of either 75.6 or 86.6 inches. The variations in width and length will depend on the specific SKU. Many of the options in this collection feature a wire-brushed texture; customers can also choose from low-gloss or matte finishes depending on the desired aesthetic.
The Nurtured collection features a total of eight SKUs that include white oak, red oak and hickory. Choose from any of the beige, white, gray and brown tones to add depth and dimension to offices, lobbies and multi-family spaces. The white oak and hickory products are 7½ inches wide with a minimum length of 15.7 inches and a maximum length of 75.6 inches. The red oak products are 6½ inches wide with a minimum length of 10 inches and a maximum length of 60 inches. Affordable yet sophisticated, this collection features a mix of beautiful textures. Designers can select a smooth and traditional look or can choose from a variety of wire brushed, textured finishes.
The Parterre Story
Our story begins with a vision for the perfect flooring—one that's strong and durable, yet beautifully designed. The result is a floor covering that reflects the incomparable beauty of nature, while offering durability to stand the test of time. Since 1991, Parterre has offered LVT flooring products with unsurpassed quality and performance. Our broad selection of flooring solutions authentically mirrors the look of granite, marble, limestone and wood, as well as metallic surfaces and other unique finishes.
What Is Art From Earth?
Inspired by nature's canvas, Parterre premium vinyl flooring is carefully crafted from an artist's perspective. Our products deliver textural designs that authentically mirror the beauty of granite, marble, limestone, wood and metal as well as other nature-inspired finishes. They are a natural fit for spaces that demand good looks and high-performance.
Brilliant Sustainability
At Parterre, we're committed to more than just a beautiful floor; we also understand the importance of preserving the beauty around us. From production and installation to daily use and disposal, our products are mindful of the environment.
Customized Designs
Our production method allows us to tailor and make variations to our products proving that no job is out of our reach. Choose among different patterns and colors and pair with textures and embossing to create a seamless design to match your space.
Good Design is Long-Lasting
Flooring designs can live longer with Parterre. Beyond our high performance, we have the flexibility to revive designs as trends change to match existing, previously installed Parterre flooring.
Industries
Parterre vinyl flooring is designed to meet the unique demands of a wide variety of applications. From hotels and hospitals to restaurant and retail spaces, our commercial vinyl flooring is among the most versatile and durable vinyl flooring option available.
Corporate Office
Healthcare
Hospitality
School
Fitness
Retail
Multi-Family