Parterre Commercial Hardwood A&D Flooring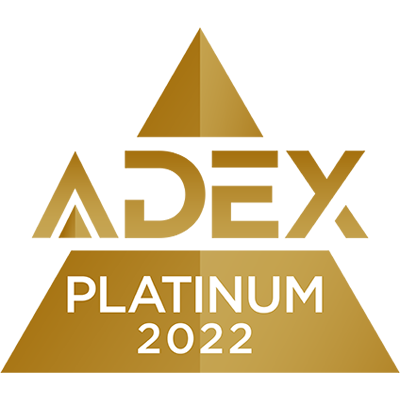 Three New Collections Offer Timeless Beauty & Sophistication, in Durable, Natural Wood   
Parterre®, a brand of AHF Products, introduces three new commercial engineered hardwood flooring lines for the architecture and design community: Wooded Habitat™, Nurtured™ and Deeply Rooted™, giving customers one point of contact for both hardwood and luxury vinyl products for the contract market.  
The new commercial engineered hardwood flooring blends strength and resiliency with classic beauty and sophistication. The line features a variety of white oak, northern red oak, hickory, maple and birch hardwood products.
"This offering is all about creating unique looks that can add interest to any commercial space," said Brian Parker, Vice President-Product Management, AHF Products. "Natural wood can carry the motif and experience of the entire establishment. The right wood flooring is an authentic and critical component of engaging spaces that designers want customers to remember."
Hardwood is the perfect complement to the brand's existing LVT collections, so customers can find all their flooring solutions in one place. For example, a beautiful white oak can be installed in the lobby of a healthcare facility with LVT in patient rooms. Or a classic hickory wood floor can be paired with one of Parterre's 5mm QuickTrack Loose Lay products. Just like LVT products, engineered hardwood flooring is an ideal solution for practically any industry, including high-end retail, hospitality and corporate spaces. It's an especially good choice for multi-family homes and the lobbies of hotels, restaurants and healthcare facilities looking to make that lasting impression.
Wood floors are inherently durable, and some of the new Parterre wood offerings feature the exclusive Densitek™ core. Made up of layers, engineered hardwood with Densitek™ core is constructed with a 100% natural wood veneer top, Densitek™ core and 100% wood bottom. Densitek™ core is an engineered wood composite material created by compressing real wood fibers. It is more dense and less porous than solid wood or wood veneer, offering greater dent resistance, dimensional stability and moisture resistance. Best of all, while performance is improved across-the-board, it does not change the floor's visuals or textures in any way.
The new commercial collections are:
The Deeply Rooted Collectionfeatures eight SKUs in varying natural shades of white oak, including soft whites and beiges to neutral grays and browns. The Deeply Rooted white oak products are either 7½ inches or 9 inches wide with a minimum length of 15.7 inches and a maximum of either 75.6 or 86.6 inches. The variations in width and length will depend on the specific SKU. Many of the options in this collection feature a wire-brushed texture; customers can also choose from low-gloss or matte finishes depending on the desired aesthetic.
The Nurtured collection features a total of eight SKUs that include white oak, red oak and hickory. Choose from any of the beige, white, gray and brown tones to add depth and dimension to offices, lobbies and multi-family spaces. The white oak and hickory products are 7½ inches wide with a minimum length of 15.7 inches and a maximum length of 75.6 inches. The red oak products are 6½ inches wide with a minimum length of 10 inches and a maximum length of 60 inches. Affordable yet sophisticated, this collection features a mix of beautiful textures. Designers can select a smooth and traditional look or can choose from a variety of wire brushed, textured finishes.
Wooded Habitat is ideal for practically any space, especially multi-family environments. All Wooded Habitat products are manufactured in the United States. An affordable, artistic flooring solution, Wooded Habitat features a total of eight SKUs that include maple, birch and hickory. The colors range from light and modern to darker and more traditional tones. Designers can combine a few different SKUs for the same space since the colors flow easily from one to another. All Wooded Habitat products are 6½ inches wide with a minimum length of 10 inches and a maximum length of 60 inches.
Parterre engineered hardwood floors are easy to maintain and feature a low gloss, high-performance urethane coating with aluminum oxide with lasting durability. Clean by sweeping or vacuuming and use hardwood and laminate floor cleaner as needed. Choose from floating, glue down or staple methods for installation.
Parterre commercial engineered hardwood collections are FloorScore® certified for compliance with indoor air quality emissions. The products are compliant with the U.S. Lacey Act, which is a conservation law that prohibits illegal practices when it comes to wildlife, fish and plants. They are also TSCA Title VI compliant, which is the federal regulation that mandates the reduction of formaldehyde in certain wood products. Parterre products may be eligible for Leadership in Energy and Environmental Design (LEED) credits.
"Take your corporate office to the next level by adding high-end, high-value white oak to your boardroom or the CEO's office. Bring eye-catching design and sophistication to niche retail stores and boutique hotel lobbies — anywhere you want clients and customers to take notice," said Parker.
The Parterre Story
Our story begins with a vision for the perfect flooring—one that's strong and durable, yet beautifully designed. The result is a floor covering that reflects the incomparable beauty of nature, while offering durability to stand the test of time. Since 1991, Parterre has offered LVT flooring products with unsurpassed quality and performance. Our broad selection of flooring solutions authentically mirrors the look of granite, marble, limestone and wood, as well as metallic surfaces and other unique finishes.
What Is Art From Earth?
Inspired by nature's canvas, Parterre premium vinyl flooring is carefully crafted from an artist's perspective. Our products deliver textural designs that authentically mirror the beauty of granite, marble, limestone, wood and metal as well as other nature-inspired finishes. They are a natural fit for spaces that demand good looks and high-performance.
Brilliant Sustainability
At Parterre, we're committed to more than just a beautiful floor; we also understand the importance of preserving the beauty around us. From production and installation to daily use and disposal, our products are mindful of the environment.
Customized Designs
Our production method allows us to tailor and make variations to our products proving that no job is out of our reach. Choose among different patterns and colors and pair with textures and embossing to create a seamless design to match your space.
Good Design is Long-Lasting
Flooring designs can live longer with Parterre. Beyond our high performance, we have the flexibility to revive designs as trends change to match existing, previously installed Parterre flooring.
Industries
Parterre vinyl flooring is designed to meet the unique demands of a wide variety of applications. From hotels and hospitals to restaurant and retail spaces, our commercial vinyl flooring is among the most versatile and durable vinyl flooring option available.
Corporate Office
Healthcare
Hospitality
School
Fitness
Retail
Multi-Family