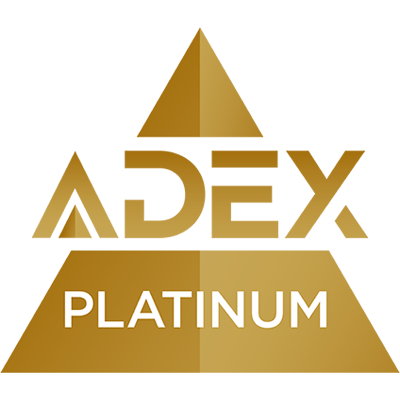 AVENTOS HK is a flap door lift system for upper cabinets. AVENTOS lifts the door up and out of the way so that the kitchen user can work in the kitchen with the doors open and have full access to everything inside without the doors getting in the way.AVENTOS lift systems have BLUMOTION soft closing built in and can stay in any fully or partially open position the user chooses. AVENTOS is an assisted-lift system so doors feel light and easy to open and close.
Awards
Interzum Award: Intelligent Material and Design 2007, Red Dot design Award Winner 2008, Designpreis Nominee 2009
Blum, Inc. is a leading manufacturer of functional hardware for the kitchen cabinet and commercial casework industries specializing in lift systems, concealed hinges and drawer runner systems. Virtually all of the hardware needed for cabinets is available within the wide range of quality Blum products.\Blum's manufacturing and distribution facility in Stanley, North Carolina supplies the North American markets through a network of more than 150 dependable distributors. Manufacturing in North Carolina allows Blum to react quickly to changing customer needs. Production can be increased quickly to handle unexpected surges in demand. Customer pickups and deliveries can be timed to better match customer production schedules. Our automated logistics warehouse is just one way Blum reduces storage costs while increasing efficiencies in filling customer orders.\Blum's premium concealed drawer runner is now completely made in the U.S.A. Each set of TANDEM plus BLUMOTION consists of over 170 parts, all manufactured and assembled in the U.S. Blum's STANDARD, METABOX 320M and SOLO drawer runners are also "Made in the U.S.A." products. \Hinge systems are generally assembled in the U.S. with the majority of components (steel and zinc) manufactured in our Austrian plants. Most plastic components are injection molded in our U.S. facility. Drawer runner systems are typically manufactured and assembled in the U.S. with only a small number of components being imported from Austria. Our U.S. manufacturing facility features metal stamping, powder coating, injection molding and automated assembly processes. Lift systems are manufactured and assembled in Austria.\Product development at Blum considers all of the various customers who will come in contact with our products. With this "Global Customer Benefits" philosophy we strive to create advantages for all users from the manufacturer to the end consumer.\Blum, Inc. is ISO 9001 certified which means that you are assured of consistent quality in every Blum product. What's more they exceed the requirements of ANSI/BHMA standards for cycle life, static load and self-closing performance.