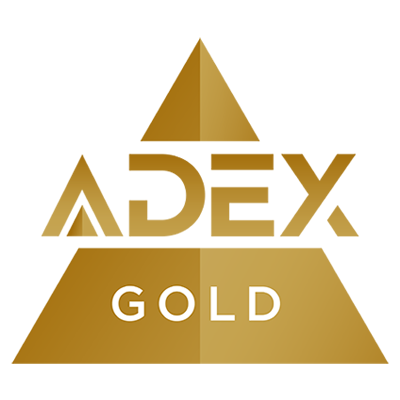 2010
Tisch is an award winning European designed table-based system that promotes interaction and communication. Designed with modular components and an intelligent rail system, Tisch can be easily reconfigured as workplace needs change and evolve. Start with a single table and expand to a multi-user application as requirements change. A small set of modular components and an intelligent rail system allow Tisch to easily migrate from desking to benching to conferencing applications. Elegant design and flexibility combine for a system that is ideal for collaborative and project-focused applications, but that can also adapt for individual and traditional applications. A comprehensive cable management system provides fast and easy access to power and data. Accessory rails, organizer units, desk screens, filing trays and shelves help users to work more efficiently.Tisch utilizes space efficiently and creates dynamic workplaces that can be reconfigured as required. Individual modules interact to produce a wide spectrum of customized applications while preserving much desired flexibility. Various tabletop shapes combine with smart cable management to make work convenient. Sliding tops easily unlock and move forward to allow access to power and data cables at any point of the cable tray. This multi-functional product is easily assembled and adapts quickly to changing user requirements.A variety of desk screens and partitions can be organized to provide visual and acoustical division for concentrated individual task work. These privacy elements provide a multi-faceted, additional worksurface that can be organized with a wide range of add-on elements including tackable and magnet boards, shelves and trays to increase functionality. Tisch is being manufactured at Inscape's production facilities with strict adherence to minimizing impact on the environment. With Tisch, European styling is supported by North American manufacturing to provide customers with a reliable, hassle free ownership experience.
Pricing
Net US $1,200 to $1,800 per workstation
Inscape is a leading designer and manufacturer of innovative solutions for today's constantly evolving workplace. Headquartered in Holland Landing, Canada, Inscape serves its clients through a network of dealers and independent representatives supported by state-of-the-art showrooms across North America.Founded in 1888 in Rochester, New York, as Office Specialty™, the company forged an early reputation for reliable, high-quality filing and storage products. Expanding its offerings while maintaining top-quality design and manufacturing standards, Office Specialty™ grew steadily throughout the 20th century before becoming a public corporation in 1997 (TSX: INQ) and officially adopting the name Inscape in 1999.Today, amid growing complexity in office environments, Inscape helps its customers keep things simple. Providing precision-engineered products that emphasize compatibility, adaptability and integration, Inscape is dedicated to meeting the visual and functional demands of any workplace while minimizing ongoing investment even as business needs change. Inscape's overall portfolio includes an array of innovative, configurable product and service solutions that combine to produce office environments characterized by optimized efficiency and enhanced organization. The company's individual product lines include:Office Specialty™ Filing and Storage Solutions, featuring the industry's most comprehensive selection of lateral and vertical files, storage towers, pedestals and bookcases and highlighted by the groundbreaking 1½-Inch Solution; Tisch, a European designed table-based system that promotes interaction and communication. Modular components and an intelligent rail system enable easy reconfiguration as workplace needs change and evolve; Storwal™, storage-focused system for open plans, blending fixed and movable components; Platform™, an office furniture system whose combination of lay-in cable management and open architecture sets a new industry benchmark for functional and aesthetic flexibility; Scala™, a slim profile, contemporary furniture system offering 2.5" thin panels and tiles measuring up to 96" wide with mid-panel support without legs; Planna™, storage-based desking and credenza system offers a high-end aesthetic and durable alternative; Freeform™, a light-scale, screen-based system designed to support collaborative and independent work styles in an open office plan; Inform™ and Reform™, full-height movable wall products designed and manufactured at Inscape's Falconer, New York, facility; Fronté™, smartly designed movable floor to ceiling storefront system with a distinct, contemporary look for a design-sensitive interior application; Interval™, dynamic architectural framework that allows you to configure a range of work environments, Interval is an economical way of dividing space in a beautiful way; andArrivals™, a collection of stylish, high-quality casegoods featuring configurable storage components equally suited to executive offices, conference rooms or reception areas. An ISO 9001:2000-registered company, Inscape monitors each structural, operational and aesthetic detail to ensure the delivery of products that meet the highest standards while providing maximum versatility. Inscape's constant pursuit of design excellence includes commitment to environmental protection and preservation, demonstrated by Platform™, Freeform™, Scala, Storwal, Reform and Office Specialty™ Filing and Storage having earned official GREENGUARD certification from the U.S. Green Building Council. Office Specialty Filing and Storage products are also Cradle to Cradle certified. Inscape's Falconer, New York facility, constructed on previously contaminated land, was New York State's first successful conversion of a brownfield site into a modern manufacturing complex.