QuickDrain USA Introduces Expanded Line of Designer Shower Drain Covers and Finishes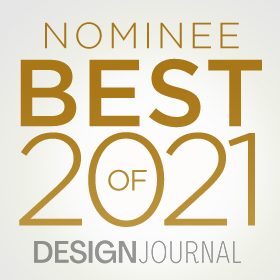 The QuickDrain Expanded Line of Covers and Finishes includes new designs, Stones and Deco and finishes, compatible across linear and square drain collections. The new cover finishes include Brushed and Polished Gold, Polished Rose Gold, Oil Rubbed Bronze, and Matte and Polished Black. Adding these new designs and finishes to the pre-existing line allows for even more versatility to suit unique preferences. Pre-existing covers include - Tile-In, Vertical, Lines, Stream and Cosmo. 
The Stones design is meant to replicate natural scenery, with its soft pebbly pattern it offers organic-looking texture to blend with an earthy inspired aesthetic. Architecturally inspired with sharp, geometric lines, the Deco design is compatible with current tile trends. Michael Graves Architecture & Design exclusively designed the pre-existing Stream design and the new design, Cosmo.  
The drain covers are designed with shower-drain placement in mind to ensure proper water flow performance without compromising desired style. Plus, every cover allows for universal design within curbless applications, and most covers are ADA-approved.
Each cover is available in a variety of sizes compatible with the LinearDrain and SquareDrain. 
Pricing
Price available upon request.
QuickDrain USA is a premier manufacturer of stainless steel, low profile channel drainage systems for showers and wet areas. The company is providing drain solutions to high-end hotel chains, large metropolitan hospitals and everyday homeowners who are looking for a universal drainage system with beauty, function and affordability rolled into one easy-to-install product. All of the company's products are designed to meet Uniform Plumbing Code and International Plumbing Code standards and approvals.