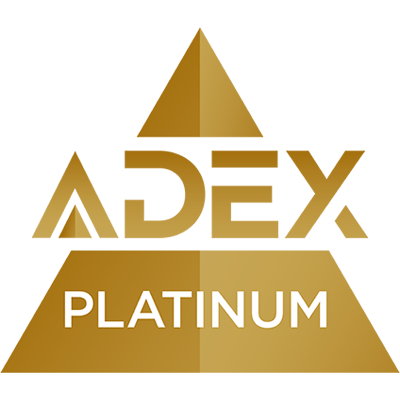 2016
One of DEDON's most successful collections, BARCELONA, created by acclaimed furniture designer Richard Frinier combines timeless grace and style with the kind of everyday practicality that makes it the right choice for any indoor/outdoor setting. The completely new and innovative BARCELONA sectional was created to help imagine an outdoor dining solution so laid-back that the transition from eating to relaxing is imperceptible. Whether you envision lazy breakfasts by the pool or long after-dinner conversations under the open stars, with BARCELONA's low lounging that vision becomes a reality. Thoughtfully proportioned center and corner modules allow for endless configuration and space styling, while a special double-length cushion lets you create a daybed effect. There is even a new table, DEDON's first in solid teak, to bring the warm look and feel of wood to this welcoming and comfortable low dining experience in a lounge setting.The Barcelona Sectional is available in Chalk and Bronze color ways to match the rest of the Barcelona collection and for easy integration and also mixing and matching with other Dedon designs and collections. Designer, Richard Frinier, notes, "The new Barcelona modular units and low-dining height table, whether in small or large groupings, take on a look and personality of their own based on how you choose to use them in designing unique indoor/outdoor spaces." Adding, "They will transform how you may live in and enjoy these areas every day and evening."
Sustainability
Framework: earth-friendly powder-coated aluminum frames.Weaving material: Luxurious industrial textile, Dedon fiber is infused with an exceptional range of properties: weather resistant, uv-stable, durable, environmentally friendly, eco-conscious, and clean polyethylene weaving fiber.
Pricing
Available through Dedon showrooms and authorized distributors and retailers worldwide. http://www.dedon.de - or - http://www.dedon.us
Notes
Dedon expands its modern-day classic collection, Barcelona, with this exceptional lounging creation for the ultimate experience in indoor/outdoor living. Urban design with its dynamic presence confidently combines modernity and tradition with elegance and durability. Smart design evolved to present an innovative and uniquely shaped sectional for lounging with its individual units in perfect form and proportion. Ideal for sumptuous lounging, low dining, relaxing, gatherings and entertaining. Individual units may be mixed and matched, placed side-to-side and end-to-end to create unlimited variations and configurations to suit every indoor/outdoor space design and need. Sectional configurations may be changed easily and as often as desired or needed to fit ever changing social gathering needs, whether residential, hospitality or contract settings.The new Barcelona Sectional is an exceptional addition to one of the most popular and successful creations across the Dedon collection and range at large. A new classic for today and tomorrow.
Richard Frinier is an award winning and internationally-acclaimed designer of luxurious indoor/outdoor furnishings for live-work-play environments, ultra-luxe resorts, spas, private estates and residences, and resort-at-home living spaces. Furniture, textile, lighting and accessory designs are manufactured, marketed and distributed by partnering manufacturers worldwide, including: Glen Raven/Sunbrella fabrics, Brown Jordan, Century Furniture, and Dedon.Designs by Richard Frinier have received over 90 product design excellence awards from AIA, ASID, IDSA, IIDA, ADEX, ASFD, SCFMA, ICFA/AHFA, HD Expo, reddot and reddot Museum, Good Design Awards from the Chicago Athenaeum: Museum of Architecture and Design, and many more. Career achievement awards include a Stars of Design Product Design Award in the product design category from the Pacific Design Center in Los Angeles; a Lifetime Achievement Award from the International Casual Furnishing Association, a division of the (international) American Home Furnishings Alliance; induction into the American Home Furnishings Hall of Fame; proudly listed among the Top 40 Most Influential People in the Home Furnishings Industries Over the Past 40 Years; and, he has been a Cooper-Hewitt Museum National Design Award nominee.Services ProvidedAward-winning and luxurious interior and exterior furniture, textile, lighting and accessory designs for residential, spa/resort, contract and hospitality markets sold through leading brands around the world. Classic and timeless, designs range from transitional to contemporary and modern. Designs by Richard Frinier bring the elegance and sophistication of interior spaces outside and the casual and balanced spirit of the outdoors inside. Areas ServedResidential l Resort l Spa l Contract l Hospitality I Live-Work-Play EnvironmentsCertifications and AwardsRichard Frinier - MA, IDSA, AHFA, ICFA, ISFD. Celebrating over 35 years of design. Over 90 design excellence and career achievement awards.