Equator Single Bottle Chiller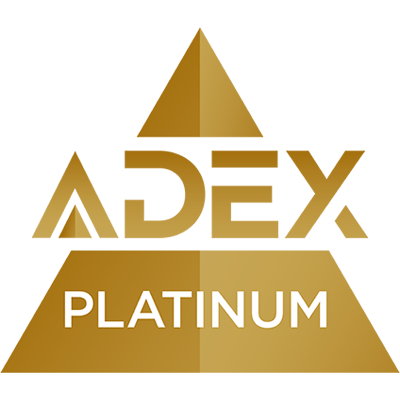 When your favorite drink isn't chilled and nothing else will quench your thirst, don't worry! Plug in the Equator Single Bottle Chiller and breathe easy. Select the perfect temperature using the easy touchpad controls and the thermo-electric cooling system quickly and quietly cools your beverage. The flashing LED light means the bottle chiller is hard at work, and when the LED light stop flashing, your beverage is ready to drink! This bottle cooler is always ready for a quick cooldown of any bottled or canned beverage, making it the perfect addition for students in dorms or any space around the home, office, or RV. Freestanding and available in stainless steel, red, and black, this single bottle chiller is the stylish, modern, and quiet way for cooling your bottled and canned drinks.
Sustainability
• THERMO-ELECTRIC COOLING • DIGITAL DISPLAY • TOUCHPAD CONTROLS • TEMP SELECTION BUTTON +/- • °C/°F SELECTION • ON/STANDBY FUNCTION • RV CONNECTION CORD • FREESTANDING • 3 COLOR OPTIONS • QR CODE • WARRANTY
Equator Advanced Appliances, located in Houston, Texas was established in 1991 by its current President and CEO - Mr. Atul Vir, for the purpose of providing the most efficient, highest quality and technologically advanced appliances to customers in North America. Equators vision is to make Appliances that ease labor, time and energy in doing household chores. In this pursuit, we will use the best technology and innovation keeping in mind our commitment to be eco-friendly. Equator is based in Houston, Texas, USA, a city known for talent and best practices in computer, medical and aerospace technology. Equator is an Eco-Friendly Company We make products that save Energy, Water, and Detergent. Our products also greatly reduce pollutants, which contaminate water resources. This is our global responsibility towards managing Earth's resources and preventing waste, without any loss of performance. Equator is a leader in the Specialty segment of the appliance industry since 1991. Equator's mission is to provide Innovative, Practical, Top-Quality Appliances that Save Time, Space and Energy and Simplify the way people do their Chores thereby Improving the Quality of Life! Our Ultimate Responsibility is to our Customers who use our products. In order to achieve this, we strive to offer superior customer service, technical support, product distribution, parts supply, sales training, and all those services that make us a valued player in the appliance industry.