BSH Home Appliances Corporation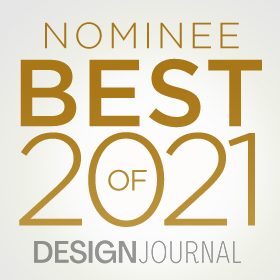 BSH Home Appliances Corporation, owned by Bosch Group, is the second-largest home appliance manufacturer in the world.
When the company's Knoxville, Tennessee, office relocated to Oak Ridge, Tennessee, Johnson Architecture worked with BSH to convert a 45,000-square-foot former government building into a state-of-the-art testing facility and innovation center.
The 13,000-square-foot office incorporates an open, spacious atmosphere with exposed ceilings with casual meeting spaces and task-focused collaboration spaces where teams work together to create innovative advancements in appliance technology. A large conference room in the front of the open office space doubles as a training and teleconferencing center where all employees can gather at once.
Two breakrooms provide a working display area for many BSH appliances. In the 32,000-square-foot warehouse space, JAI developed specific lab spaces, each functioning to advance technologies in the field of home appliances. A large test kitchen displays working appliances while also allowing observation of proper installation methods. The quality control lab tests repetitive motions to ensure Bosch durability standards are met.
Johnson Architecture is a design firm that provides architecture, planning, and full in-house interior design services for projects of all types including commercial, education, entertainment, government, industrial, medical, residential, restaurant and spiritual.
2240 Sutherland Avenue, Suite 105
Knoxville TN 37919
United States
(865) 671-9060 4318
http://www.jainc.com