Bayer Service Center in Costa Rica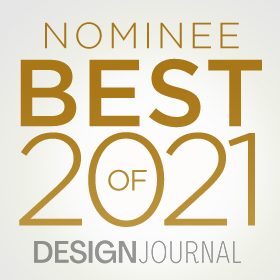 The 3-phase project deals with a series of corporate offices that we have been working tirelessly for Bayer for the last 3 years. In terms of use, the spatial distribution is adjusted to the client's needs: age of the users, type of individual and collective mobility, universal accessibility and recreation, as the most important aspects.
Regarding the internal design, the idea has always been to give the space the freshness that a client like Bayer, young and dynamic, needs. The guidelines of the color palette were taken as a basis and from there the union between form, materials and branding was sought. Vibrant colors and diagonal or inclined elements come together to compose a spatial sensation according to what the client wants to convey to their employees.
What we liked the most about working with Bayer was the fact that it gave us the freedom for creativity, despite having guides who obviously take care of corporate colors and images, they are flexible in terms of the internal design of their spaces.
Another important aspect to emphasize is the importance they give to the comfort of their collaborators, they are definitely the center of attention of their ideals.
The complicity and trust with which they treat us as architects has made the design emerge in a very natural way, without forcing concepts and very transparent to the eyes of our corporate client.
Finally, having achieved the Leed Silver certification in its first phase, we were committed to following the same design guidelines in the following phases, although they decided to only certify the first.
3g office is an international company of Consultancy specialized in Workplace-Retail-Education Innovation, Change Management and Facility Management, with large experience in corporative headquarters of big companies worldwide. We create tailored solutions where customer needs, best practices, and market trends are fit together to deliver a workplace where communication, productivity and employee satisfaction are improved. Our multidisciplinary teams address each project based on three pillars: Spaces, Technology and People, and are experts in Flexible Working and Flexible Office models.
Location: Argentina, Chile, Colombia, Costa Rica, Dominican Republic, Guatemala, Dominican Republic, Mexico, Panama, Peru, Portugal and Spain (Headquarter).