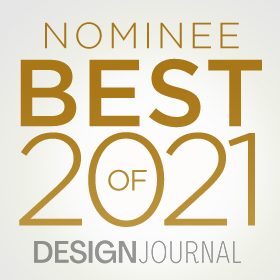 The project is located in Oak Park, Davie. The client's requirements were to have an edgy, sexy and elegant space. They wanted that each room had a different feeling and color pallete. We played with different textures and colors. The millwork design was a key element in creating a unique and warm space.
Foyer: The ceiling detail and cove lighting creates a modern and minimalistic look. The used of a mirror in front of a window helps to reflect the natural light into the apartment.
Living Room:The main focus of the space is the fireplace and screen that was designed to separate the living room fron the dining room. The black marble and dark wood creates a contrast between the neutral furniture, floors and wallpaper.
Dining Room: We created a customized dining table with a smoke glass on top. The dark color of the top, links the black colors on the fireplace and the art piece.
Kitchen: The waterfall of lights on top of the island creates a balance in these 20 ' height ceilings. 30 matte black pendants, were installed to stand out against the taupe and gray colors of the kitchen.
Tv room: An open floor plan where spaces are intertwin in a mix of luxury and comfort.
Master Bedroom: Spacious and bold Master Bedroom. The furniture layout was designed to create two separate spaces. The colors and area rugs delimited each of them.
Area Master: Minimalistic is the perfect word to describe this lounge space inside the master bedroom. Perfect for having breakfast or reading a book.
Mater Bathroom: The master vanity is the focal point is the room. The wood frame delimits the area and creates a statement. A 4 pieces marble bookmatch was selected in greens and browns to recreate elements of nature in an indoors space.
Rose Room: Teen's room in pink and neutrals! The room was created with a boho-chic feeling. Plain colors, rough elements and mix of textures create the perfect space for your teen girl.
Blue room: This masculine room was designed with a color palette of blues and grays. The leather wallpaper gives it a daring look. The black details along with the oversize paint behind the bed, create an impact and modern look.
Guest Room: This guest bedroom has a more traditional feeling. With warmer tones and blue accents is a perfect space for relaxation and comfort.
Outdoor: We brought the indoor out! with darker fabrics and elegant elements. The wood ceiling and light strips creates the perfect contrast between sophistication and relaxation.