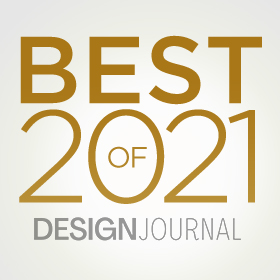 Carbon's rich gray color palette provides a contemporary color option with subtle shifts of light and dark tones to emphasize the enduring charm and texture of hand-formed bricks.
The saturated palette is ideal for designers, builders and other specifiers looking to incorporate the timeless character of brick in a variety of modern spaces.
In addition to the color tones present on each brick surface, the profile also utilizes contrasting grout lines to infuse spaces with a touch of drama and added visual interest.
Sustainability
We strive to meet today's building needs without compromising the future. Cultured Stone veneers are designed to not only beautify spaces but also take care of our shared environment along the way. To that end, our closed-loop recycling system allows us to reuse water during manufacturing, which proves especially important in California's drought-prone environment. This closed-loop system has reduced water consumption by 50 percent since 2006. Additionally, our Regrind & Reuse Program has reduced landfill waste by 80 percent per ton of product since 2009.Cultured Stone was the first manufacturer to be third-party validated for recycled content, and its stone veneer products are certified through UL Environment to have a minimum average recycled content of 58 percent pre-consumer stream material. In terms of sustainability and usage, Portland cement, which forms the foundation of our aggregate mixture, is one of the most inert building materials in use today.
Awards
2020 Architizer A+ Award Special Mention
Pricing
Varies by project, typically $6-8 per square foot.