Introducing Blackened Steel and Hot Rolled Steel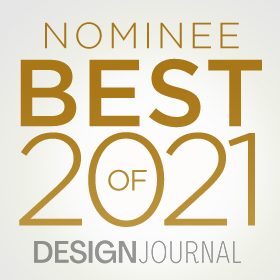 We are excited to introduce the latest additions to the Axolotl Applied Metal collection, Blackened Steel and Hot Rolled Steel.As with our existing Axolotl applied treatments, these new metal surfaces can be applied to almost any substrate and are suitable for both interior and exterior applications. Meticulously polished and aged by hand, the end result emulates the industrial aesthetic of solid blackened steel without having to negotiate the issues associated with excessive weight and fabrication limitations.There are limitless opportunities for the application of these two new metals including balustrades as shown above in the SBA Midland WA project, feature walls, facades, joinery and doors to name a few.For further information on how you can incorporate Blackened Steel and Hot Rolled Steel into your project, or for information on any of the Axolotl product range, visit our website - axolotl.com.au, send us an email - info@axolotl.com.au, or call us on +612 9666 1207.
Sustainability
Our metals are applied as a veneer and use significantly less metal and less power than the traditional cast or sheet metal process. It is far cleaner with much reduced pollution created through production. Only 100% recycled metals are used.
Axolotl has pushed the boundaries of design since our inception in 1995 when we pioneered the bonding of semi-precious metal onto any substrate.

Over the past 20 years we have never rested in our quest to continue to amaze and inspire, taking architectural glass to new creative heights since 2005 and launching our concrete, timber and terracotta ranges of bonded surfaces from 2011.

Committed to ever evolving, we are constantly developing the range of products we offer and introducing new technologies and new aesthetics that meet the increasingly diverse needs of our customers.

The Axolotl name is synonymous with technological innovation and state-of-the-art design. We are at the forefront of our game and we are dedicated to providing the best quality and most innovative products for Australian and international markets.