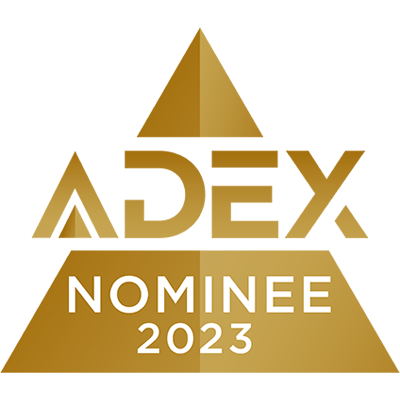 AN EYE-CATCHING GATEWAY
The new 200 East Las Olas Parking Garage, located on Las Olas Boulevard in downtown Fort Lauderdale, serves as an eye-catching gateway to the beach. The multi-story structure is the first of sweeping changes in Fort Lauderdale as the tides turn it from a former Spring Break destination to an amenity rich, upscale retail and entertainment district. In fact, the fifth level of the upscale parking garage includes an observation deck with views of the Intracoastal Waterway, restrooms, landscaping, shade structures and utilities.
The Design Process
A GRAND, SWEEPING GESTURE
Arquitectonica of Miami envisioned the parking structure as a grand, sweeping gesture, like a wave frozen in time. The design is a modern riff on a wave pattern and incorporates signature elements of the barrier island onto the screen wall. "The garage wrap came from the juxtaposition of the organic smooth waves of the ocean and the urban environment found on the beach along the Intracoastal Waterway," said EDSA's Paul Kissinger in an interview with City View Fort Lauderdale.
MOVING PIECES
Going from napkin sketch to completed project required a titanic effort. Collaboration, compromise and an attitude of ingenuity on the part of the design team, contractors and suppliers made the project prevail in meeting budget and deadlines and delivery of the architect's original design intent.
"Compliance with Florida's hurricane codes was a force in specifying the perfect product," recalls Andy Franks, GKD Territory Manager. The team selected GKD's Tigris weave, which has a 65% open area, maintained the sleek aesthetic of the original design intent and met the required codes.
Another layer of design complexity called for louvers to be directly attached to the mesh. "Knife plate connections can be extended from the GKD hardware to create an attachment point for the louvers," explains Franks. It proved to be efficient as the knife plates act as an attachment for the louvers, which conserved budget on required hardware and fastenings. It's a fairly common solution but required close interaction between the two product manufacturers.
"There was a tremendous amount of coordination between their product and ours," says Franks. A full-scale mock-up ensured the viability of the assembly and that installation teams observed first-hand the exact specifications, attachment details, and tolerances. "It was critical that the installation happened flawlessly without delays or change orders." And time was tight: from the start of construction in August to October, when Fort Lauderdale's legendary boat show was scheduled to begin.
WHITE-GLOVED DELIVERY
The compressed schedule meant the trades worked simultaneously. "Concrete pouring, rebar grinding, staining the finished concrete," recalls Franks. Things can get tenuous on a crowded jobsite. However, GKD's world-class service delivered, ensuring that each of 118 metal panels stood unscuffed, cleaned and polished to perfection.
Sustainability
See case study document
Notes
See case study document
In 1925, a group of innovative German engineers created what would later become the most advanced technical weaving mill of metal fabrics for filtration and industrial use. As the company grew, the world's most functional and visually engaging material architects and designers would ever have the opportunity to specify evolved -- metal fabric. To this day, GKD continues to revolutionize how architectural structures are enhanced aesthetically, augmented functionally and optimized economically.
Our industry expertise and involvement extends to the many associations and groups we serve.
Sustainability
At GKD, we are committed to the environment and good stewardship. Our sustainability efforts our evident in that the stainless steel we use contains post-industrial and post-consumer content; our metal fabrics can be re-used; and metal fabric contributes to LEED points under the Energy and Atmosphere, Material and Resources, Indoor Environmental Quality, Innovation and Design and Site Selection categories.
Manufacturing
GKD Metal Fabrics is headquartered in Cambridge, Maryland, USA, in an award-winning structure designed by renowned French architect Dominique Perrault and Baltimore-based Ziger / Snead Architects. The building functions as both center of operations and manufacturing facility while showcasing a host of GKD metal fabric innovations. Our second facility lies directly across the street and houses our filtration and process conveying business units. We are an ISO certified facility.
ISO 9001 : Certificate registration no. 311312 QM08
Sales
GKDMETALFABRICS. maintains a team of technical consultants here at our Maryland headquarters. This team is supported by a nationwide network of professional representative organizations. click here
Service
Installation, warranty and maintenance services are ongoing. We service North America from our Maryland facility. We are available at all times to respond to service needs. We additionally employ services metal working and trades craftsmen throughout the USA.