Engage Inception Rigid Core Flooring by Metroflor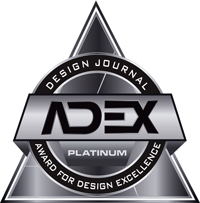 2020
Engage Inception is offered in plank and tile formats with a 4.2mm core, coupled with the 1.0mm HDPE underlayment and with wear layers of 6 mil, 8 mil, 12 mil and 20 mil. The robust 5.0mm overall gauge is thicker than many SPCs on the market.
In addition to standard 7" x 48" planks, Engage Inception offers new trend-forward formats: multi-width planks; 9" x 60" longer/wider planks' and 12" x 24" tiles. The robust 5.0mm overall gauge is thicker than many SPCs on the market. The performance of Engage Inception floors is further enhanced by Metroflor's proprietary FX2 Surface Protectant and a pre-attached high-performance High Density Polyethylene (HDPE) underlayment, which provides sound absorption, reduces transmitted sound and foot fatigue, and helps conceal minor subfloor imperfections. The DropLock 100™ locking system provides fast, easy, glueless drop-and-lock installation and a tight fit.
The waterproof floor is suitable for traditionally wet areas such as bathrooms, laundry rooms, kitchens and basements. Stiffer and denser but heavier than WPC, Engage Inception SPC enables greater resistance to temperature changes and indentations.
According to Metroflor's Director of Design Robert Langstaff, "In the competitive resilient flooring market, design and color are the two key things that separate Engage Inception. We are offering more current designs and colors, moving to less rustic visuals with fewer knots, cleaner graining and a lighter overall color range."
For more information, visit https://metroflorusa.com/Inception.aspx
Sustainability
Engage Inception is the first SPC rigid core product in the world for which Declare Labels have been published, along with Health Product Declarations (HPDs) – a reassurance that Metroflor's products have reached the highest level of transparency in product ingredients.