Human Touch® Novo XT2 Massage Chair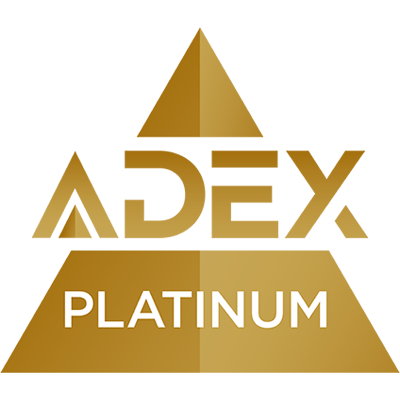 2020
Featuring a striking design and best-in-class performance, the Human Touch® Novo XT2 massage chair provides a therapeutic massage that can be custom-tailored to fit your lifestyle so you can be and feel your best. Novo XT2 is the perfect way to supercharge any daily ritual. The leading-edge L-Track extends high performance coverage from the neck and shoulders all the way down to the glutes and thighs. The S-track closely follows the curvature of the spine for a massage designed to move with the natural curves of the body for optimal results. The Flex 3D Massage Technology allows the user to adjust intensity for a therapeutic, fully enveloping massage with just the right pressure. Human Touch prides itself on creating massage technologies that replicate the hands of a master trained masseuse and the patented robot in the Novo XT2 is no exception. Easily manage the chair's full suite of programs and features using the navigation control, featuring a crystal-clear LCD screen. The extending foot-and-calf massager is designed to automatically adjust for height while the under-foot rollers provide optimized reflexology and adjustable intensity for calves, feet and knees. A pioneering space saving design requires only 2" of wall clearance in order to pivot seamlessly from upright to fully reclined. The Novo XT2 allows the user to be fully immersed in the enveloping melody of your favorite music by connecting to the built-in Altec Lansing Premium Sound System via Bluetooth, or play one of eight calming built-in nature tracks and feel the stress simply melt away from your body. Download the intuitive Novo App to your Android or iOS device and suddenly your phone becomes an elegant controller for the chair. Additional features of the Novo XT2: • 35 Auto-Wellness Programs, including full body immersion, deep tissue, and an effective collection of therapeutic relaxation and recovery programs.• Dual lumbar heat is adjustable and has targeted heat that gently soothes the back to loosen tight muscles and helps relieve pain.• Cloud Touch Acupressure uses strategically-placed air cells to apply pressure to key healing points and manipulate the body to stretch the muscles.• Zero-Gravity positioning cradles your back and elevates your legs above your heart, moving the body into an optimized neutral-posture position for a more soothing and refreshing massage experience.• Full-body stretch provides unprecedented leg and spine relief, enabling a more rapid full-body recovery with an expansive "bend and stretch" functionality. • The built-in USB port can charge your favorite hand-held device while you listen to music, watch videos, or read an eBook.• Narrated demo walks through the features of the chair and describes the health benefits of each function.
Pricing
Retails for $7,999
Notes
Available in Red, Black, Cream, Espresso and Gray
For over 40 years, Human Touch has constructed the wellness landscape, building a rich portfolio of high-performance massage chairs, ergonomic zero gravity recliners, and targeted massage products that rejuvenate the mind and body – no matter where the day may take you. Taking a unique approach to design, Human Touch utilizes the top engineering minds, medical practitioners, world-class athletes, and award-winning design teams to carefully craft groundbreaking products that not only alleviate pain and decrease stress on a daily basis, but also offer an aesthetic appeal that captivates the eye and enhances any space.