Hydropel Waterproof Hardwood Flooring from Bruce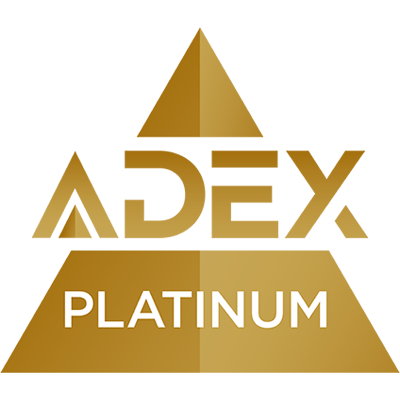 2020
AHF Products Makes a Splash with Hydropel™, the New Waterproof, 100% Hardwood Flooring from Bruce®. Hydropel resists water for up to 36 hours, delivering protection against life's everyday spills. It is an engineered hardwood infused with proprietary technology to resist water for up to 36 hours so that it can be installed anywhere, in any room of the home. This addresses areas where there are spills and splashes, such as kitchens, bathrooms, basements, mud rooms and entryways. It is real hardwood from top to bottom – and that's what consumers truly want in their homes. Other products in the category that claim to be water resistant are not hardwood in the sense that they have a plastic core. Hydropel is built with a unique core technology which AHF Products has termed ultra-high density fiberboard. This construction is denser and more water resistant than typical plywood or high density fiberboard cores and helps protect against everyday spills, wet moping or even pet accidents from absorbing into the wood or leaking between planks into the subfloor. A premium performance coating protects the hardwood from scratches, scuffs, and stains and even indentations, for a lifetime of durability. And Hydropel's angle locking system makes it easy to install because of its large and wide locking profile; no glue or nails are required. Since hardwood is desired for its beauty and natural good looks, Hydropel by Bruce provides a wide array of design options. Available in Oak and Hickory, in smooth, scraped, and brushed textures, Hydropel is current with the latest design trends in flooring. The low gloss finish is available in 5-inch planks up to 48-inches long to give consumers extensive design flexibility.
Awards
GOOD DESIGN Award30 Most Innovative Products Award
AHF Products is the leader in hardwood flooring with a family of strong brands serving the residential and commercial markets. With decades of experience in award-winning wood flooring design, innovation, product development, manufacturing and service, we improve the quality of people's lives through great products and a deep commitment to outstanding customer service. Our flooring brands include Bruce, Hartco, LM Flooring, Robbins, Capella, HomerWood, Tmbr and Parterre.
Headquartered in Mountville, Pennsylvania with manufacturing operations across the United States and in Cambodia, AHF Products employs over 2,400 dedicated team members.