SYLVANIA ValueLED Slim MICRODISK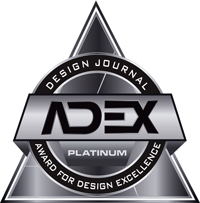 2020
The slim profile design at 0.5 inches allows for installation directly under joists in new and remodel construction. If the slim design was not enough, this fixture offers 5 CCT selectability through a switch located on the driver.
Sustainability
The SYLVANIA ValueLED Slim MICRODISK comes in 4 different wattage options, a lumen per watt of up to 80, and an Energy Star rating to take advantage of ocal utility rebates in your area.
LEDVANCE is one of the world's leaders in general lighting for lighting professionals as well as end users, offering a broad variety of LED luminaries, advanced LED lamps, intelligent Smart Home & Smart Building solutions as well as traditional light sources.Emerged from the general lighting business of OSRAM, the company is now owned by Chinese lighting company MLS Co., LTD. With offices in more than 50 countries and business activities in more than 140 countries, LEDVANCE possesses an outstanding global market access built on trusted, long-standing customer relationships and a powerful distribution network. Based on our in-depth understanding of the general lighting market, trending technologies and changing needs, we support the specific and individual demands of both direct and indirect customers.