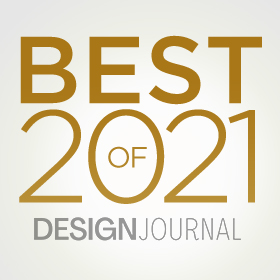 Honey workspace furniture addresses individual users' needs, their varied work styles, privacy, and well-being. The space-efficient 120° planning grid creates a flowing geometry that meanders through a room with endless possibilities for configuring the workspace. Honey's form is soft and rounded with curved compound surfaces. The panel height of 55" gives the right amount of visual and sound privacy without overwhelming the space.
Honey offers open and closed collaborative zones, meeting spaces, lounge, or desking in sitting, standing, or height-adjustable adapting to the way you work. The entire system is elevated, providing improved air quality and natural heat dissipation from both people and equipment. It is universally height adjustable to allow individuals to work at any level they choose; as worksurfaces are adjusted upward, an integrated desktop screen maintains that physical break between people. Honey creates a sense of protected enclosure or safe haven with more seated privacy.
The scale is generous, allowing up to two 27" monitors on a standard worksurface. Power and data are integrated directly into Honey, allowing each user direct access to 4 power outlets and one telecom plate. Designers do not have to worry about powering equipment or getting connectivity to the right places; Honey does this with ease. Honey provides a complete solution for contemporary workstyles in a single system.
The Design Process
Honey was designed by Mark Müller and Christopher Wright. Wright and Müller traveled across Europe researching design trends in the workplace. DARRAN's team immediately fell in love with the collection in 2018 when the pair shared the concept.  "The concept was to provide more visual and sound privacy into the office to combat the negatives of the open office environment. We wanted to create a product where people would enjoy going back to the office and feel comfortable." - Jeff Hollingsworth, Vice President of Sales. "Knowing that you have a safe and productive space to occupy, which is both inspiring and functional, provides people with certainty in their workspace. When people are comfortable, they will thrive in a work environment." – Mark Müller. 
Sustainability
100% made in the U.S. MAS certified. Optional FSC Certified Products. Tested to Meet Ansi BIFMA. Contains Recycled Content.
Awards
Best of NeoCon Competition and NeoCon Gold in the Furniture Systems and Enhancements Category in 2021
Woman-owned, family-operated, high-quality office furniture design & manufacturer in High Point, North Carolina. We prioritize sourcing locally & building sustainable products.