Graduate Roosevelt Island Hotel debuts in NY with design-led interior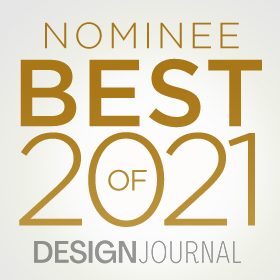 Graduate Hotel's debut property in New York City, just outside the entrace to Cornell Tech campus, designed by AJ Capital (Graduate Hotels' own in-house design team) features a look that was inspired by the local history of the Island and the technology vibe of Cornell Tech, creating a space that is truly unique (much like all of Graduate's properties).
The guestroom lighting plays on the technology theme featuring nightstand lamps that display the Cornell fight song (in Morse Code as a tribute to the school's namesake) and a faux neon light fixture (actually LED) inspired by a science project from a Cornell alumni.
Working closely with the design team and the purchasing firm Benjamin West, Innovation in Lighting is proud to have provided all the guestroom fixtures for this amazing project.
Sustainability
Feature pieces were manufactured using LED technology and all others were designed specifically for use with LED bulbs (E26 and E12 sockets).
Awards
Design award by New York City's Public Design Commission (for building design).