Roosevelt Island Hotel Project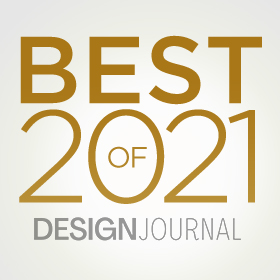 Graduate Hotel's debut property in New York City, just outside the entrace to Cornell Tech campus, designed by AJ Capital (Graduate Hotels' own in-house design team) features a look that was inspired by the local history of the Island and the technology vibe of Cornell Tech, creating a space that is truly unique (much like all of Graduate's properties). 
The guestroom lighting plays on the technology theme featuring nightstand lamps that display the Cornell fight song (in Morse Code as a tribute to the school's namesake) and a faux neon light fixture (actually LED) inspired by a science project from a Cornell alumni. 
Working closely with the design team and the purchasing firm Benjamin West, Innovation in Lighting is proud to have provided all the guestroom fixtures for this amazing project.
The Design Process
Innovations in Lighting was brought on board to help finalize the designs envisioned by AJ Capital, then engineer and manufacture the guestroom lighting to make their theme a reality.  This involved working within the scope of construction elements and limitations that were already in place, along with a time-frame that had already been established.
Sustainability
Feature pieces were manufactured using LED technology and all others were designed specifically for use with LED bulbs (E26 and E12 sockets).
Awards
Design award by New York City's Public Design Commission (for building design).
One of the hospitality industry's most sought out lighting suppliers, Innovations in Lighting (founded by Rob Bruck, an industry professional with over 20 years experience) prides itself on the belief that quality should never take second place, and customer service is of the utmost importance.
We provide some of the finest lighting products in the hospitality industry, including table lamps, floor lamps, wall sconces, chandeliers, pendants and sconces. Our specialties including custom design, engineering and fabrication in metal, glass, resin and ceramic, and our products can be found in some of the most famous hotels across America. Our founder has advised nearly every major hotel chain on lighting fundamentals and has worked on almost every casino on the Las Vegas Strip.