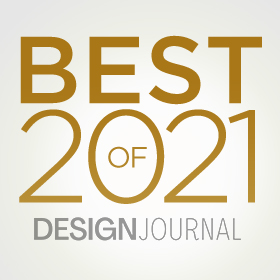 3000 new homes, and thousands of new jobs. A state of the art shopping mall, cinema,office and leisure facilities, and luxury public park.It is proposed to develop the site as a Public Business Zone 1, whereby in accordance with Tbilisi City Hall requirements, not more than 60% of the building site will be used for any one function. In this regard, we will be able to create a mixed-use development which will provide residential buildings for the growing demand within the vicinity, as well as retail commercial (office) leisure and educational facilities. The site is a total of 159,374sq.m of empty plot site, which is currently allocated as an Industrial Zone, most part. The development is proposed, which will be in keeping with adjacent and surrounding sites, to regenerate this area in Tbilisi dubbed "Didi Dighomi Mini-City", as demand grows and the people of Tbilisi, explore different areas within this part of Georgia.The development consists of a separation of the retail and residential areas, to enable better structuring and management of the development:Omega Homes allows for a maximum of residential development within a Special Zonal arrangement, which will be suitable for government approval. Within the development, we have maximised the residential parts to 60% of the site total.Omega Park, the retail and commercial parts of the project, maximises up to 40% of the site land area, and it provides retail shopping experiences, local groceries, entertainment and offices, and logistic and ancillary services. It is envisioned the retail park will provide amenities for people who live locally, and people who travel from near and far to be part of the exciting district. In addition to the residential and retail/commercial parts of the site, new infrastructure provides good access to the area, and is complemented by green spaces.Simone de Gale Architects, a London UK Award Winning practice, state their design is inspired and has developed from the Omega Group ethos and brand of cleanliness, precision, and high-quality functionality, evidenced by the company's distribution and manufacturing commodities, which has been translated to develop an architectural proposition which evokes the characteristics of repetition, rhythm and pattern, classical architectural rules embodied throughout the masterplan, crafting 5.65million sq.ft of a beautiful sculptural city scale art, delivered to stand the test of time.
Sustainability
Throughout the site proposal, it is proposed for use of sustainable solutions to help to combat energy consumption, and to enhance the quality of people's lives. Throughout the residential areas of the site, it is proposed for use as green roof spaces, and community shared spaces, where people can meet and converse. It is proposed to incorporate sustainable energy technologies, and to produce electricity through harvesting solar energy and save energy by recycling grey water for washing of clothing and flushing waste, etc. The details of such proposals are to be developed through the design process once the General Plan is Approved. In addition to energy for the buildings, it is the strategy to incorporate areas for charging electric (or hybrid) vehicles, whereby, residents and visitors to the retail zones, are encouraged to use electric vehicles, as there are areas to charge up vehicles on site. Cycle lanes are present within the proposal, and this goes one step further to green transportation within and beyond the site limits. The proposal is encouraging such enhancement of sustainable forms of transport through vehicle sharing and car pools, which contribute towards lowering the C02 production of this site.
Awards
Architect of the Year - Women in Construction 2017Architectural Leader of the Year - Building Design Finalist 202040 under 40 - Business Elite Awards 2020Travel and Hospitality Award 2021
S-GA is based in exclusive Belgravia, London, UK, whose style is grounded in mathematical principles; each project creates an exploration of Rhythm, Pattern and Repetition through tectonic.
Winner 'Architect of Year' Women in Construction, S-GA is developing its international portfolio, the first project, a £200m masterplan in Tbilisi, Georgia.