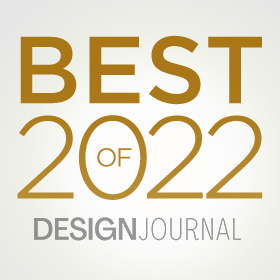 Long-awaited affordable housing in San Francisco's Mission District, La Fénix at 1950 offers 157 new homes meant to help Mission residents gain stability in their neighborhood. The new community is a symbolic project on a central site in the Mission, a district with a distinctive culture drawn from Pan-Latino roots and a challenging history around affordability and homelessness. The bright new homes range from studios to three-bedrooms and include 30 units reserved for formerly unhoused families. 
Community sustainability drives every design move.The building features a central courtyard that links a range of shared spaces to foster resident connection and social gatherings: a community room and kitchen, media lab, laundry lounge, and child-care center. 
A new mid-block paseo lined with a mural wall and art studios adds connectivity and continues the network of art spaces, plazas, and alleyways that characterize the Mission. The ground floor includes streetside space for a local café, a non-profit bicycle shop, and Youth Arts Exchange, which will activate the gallery and paseo with workshops in photography, music recording, multimedia, and more traditional forms of art and cultural expression. 
The building is topped by an extensive roof deck providing sweeping city views and space for gardening, play, and respite. The courtyard, deck, and open-air breezeways fill the community with fresh air and sunlight. Careful window orientation frames views of the city and surrounding hills. 
Adjacent to 16th Street BART, this site has a long history of sheltering and educating the people of the Mission. Like its namesake phoenix, the vibrant new community represents the perpetual renewal of the site as a resource for local residents.
The Design Process
The story of La Fénix starts and ends with community. This project is designed to support its diverse residents and be a welcoming and inclusive place to serve broader community and neighborhood needs.
An essential aspect of the project was the partnership with Mission Housing Development Corporation, Cervantes Design Associates, and PODER, who led the grassroots community engagement. A Community Advisory Committee with strong local ties provided feedback on early design concepts, building development, and affordability targets. Through neighborhood-based development and early community outreach, social equity goals for this project came into focus. Additionally, the design team undertook shared site walks and project visits with the developers to establish development goals and standards.
To meet critical housing needs, the design increased the site's proposed housing density, achieved through efficient unit and circulation design and the elimination of parking. Centered in a highly walkable, transit-rich neighborhood full of vibrant retail, the large building's programming and design needed to fit into and enhance the existing fabric. Massing moves break down the building's scale, while aligning with and reflecting contextual buildings and framing views in all directions. Varied ground floor heights and scales reflect the highly eclectic Mission Street character and offer diverse spaces for use by local vendors.
The project opens to the neighborhood with public access along the Paseo des Artistas, local retail along Mission Street, and for large events in the Zócalo courtyard. Residents benefit from on-site food production, childcare, local art, and social connection with the community.
The Type I construction designed with deep foundations avoids any impact on the adjacent BART tunnel, provides a high level of earthquake resilience, and offers durable and low-maintenance housing that is built to last.
The Team
Developers: Mission Housing Development Corporation, BRIDGE Housing
Architect: David Baker Architects
Associate Architect: Cervantes Design Associates
Landscape Architect: GLS Landscape | Architecture
Sustainability Consultant: Bright Green Strategies
Community Outreach: PODER
Sustainability
GreenPoint Rated Gold

High Density Housing: 188 homes/acre

Energy Efficiency: 

EUI = 19 kbtu/sf-year;

solar hot water system; energy recovery ventilators 

Water Management: Permeable pavers; drought tolerant and native species reduce irrigation needs; roof plantings reduce stormwater runoff.

Functional Façade: Durable, low-maintenance materials; continuous exterior insulation reduces heating load; integrated sunshades reduce overheating; cement replacement in the concrete mix reduces the carbon footprint.

Alternative Transportation: No car parking plus convenient services reduce vehicle-miles traveled; close proximity to local transit; 1-to-1 bicycle parking; transit passes provided to residents.
Awards
Affordable Housing Special Mention
Architizer A+ Awards
Social Responsibility Commendation
AIA San Francisco
Industry Excellence in Residential Construction Award
National Association of Women in Construction (NAWIC)
Formed in 1982, DBA is a progressive architecture firm based in San Francisco. Our creative team is well-versed in the personal, political, and commercial dynamics of bringing new architecture into diverse urban environments.
Our work combines social concern with a signature design character, resulting in distinctive, high-quality buildings that provide residents with a strong sense of community. In this way, our work acts as an advocate for improved urban planning, where looking good only counts if it does good, too.