Boston ProShop powered by '47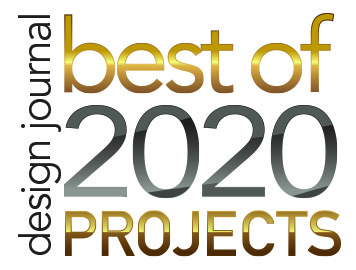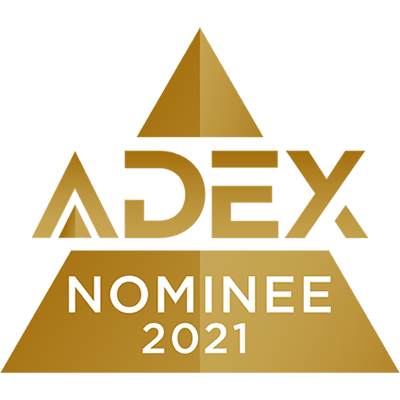 The store design flawlessly blends exposed ceilings, honed concrete floors, large retail store fixtures constructed of rough-cut wood and welded steel, and state-of-the-art audio-visual displays and digital signage. This includes a multi-layered retail and environmental lighting scheme complete with LED track lights complemented with supplemental ambient and accent lighting made up of linear lighting with acoustic baffles for sound dampening.
The use of this dynamic DMX-LED lighting goes much further than just the backlit wall display, as there are more than 40 ETC theatrical wash lights and 20 ETC moving heads, programmed with shows created by lighting designers to indicate milestone game updates like game time, half time, game wins, and in real-time, when a goal is scored during Bruins games.
With a strategic goal to go beyond the typical souvenir shop, the design team introduced an enhanced women's apparel section at the front of the store, a revamped lifestyle section, and the largest jersey wall ever seen. State-of-the-art fixtures include the floor-to-ceiling jersey wall (offering the largest selection of Bruins/Celtics jerseys in the city), and a massive, circular T-shirt display serving as the store's centerpiece.
Each millwork fixture was methodically designed to maximize merchandise storage to ensure displays never run low, while also emphasizing flexibility to allow the ProShop employees the ability to change the store from Boston Bruins to Celtics apparel almost as fast as the Bruins change lines. What is more, the design pays homage to the rich history of the iconic TD Garden by restoring Garden parquet flooring where the Boston Celtics won the 2008 NBA Championship.
The 6,878 SF interior fit-out had some unusual site conditions with multiple slab changes in the space from the three different entry points. The design team worked around these challenges with an out-of-the-box design approach to create a space that is flexible for merchandising Boston's teams, hosting events, press conferences, and allowing for new growth and opportunities with brand partnerships and service offerings, while further strengthening the powerful connection between Boston's sports teams and their loyal fans.
Awards

Shop! Design Awards - Visual Presentation of the Year
Shop! Design Awards - In-Store Visual Display
Shop! Design Awards - Lighting
Notes
Collaborators:
Orion RED
A/E/C Solutions, Inc.
MPZ Development

Contractors:
Hartranft Lighting Design
Shawmut Design and Construction
Cosentini Associates

Photography:
Christopher Payne Photography/Esto