The River of Glass | Briarpark Green-Houston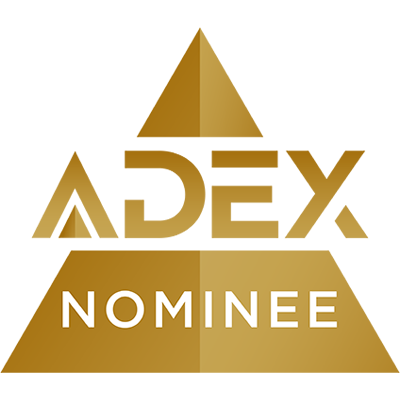 The River of Glass installation was inspired by the beautiful Blanco River; a stretch of water known throughout Texas for its idyllic scenery. This conceptual watercourse follows the interior of the lobbies running North and South. Blown glass lighting in emerald tones scattering light through bubbly glass is complemented by an iridescent decorative finish applied as a textural current throughout the ceiling cove, spanning one hundred and ten feet.The client wanted to include art glass lighting in the lobby of this building, a signature of this company's brand, that incorporated elements from the Hill Country of Texas, notable for its expansive, rolling terrain and wandering, crystalline rivers. The creative solution was to incorporate a native landscape-inspired stream and dry riverbed throughout the property's interior and exterior which would not only be different and interesting but also reinforce the path of travel for building tenants and visitors alike. Ninety-six custom pendants randomly placed in varying heights with glass measuring 18-24" high, meandering through a cove between twelve feet wide in some areas and six feet in others, give the impression of water flowing randomly as it would in nature. Created was an inverted river of glass and light that flows across the ceiling as a light fixture.Collaboration among all parties with regard to design decisions were made in consideration of complementing both the interior and exterior finishes, which included river-like stone planter configurations and water features. A short section mock up of the interior design was assembled to aid in making decisions and adjustments.
Sustainability
The installation also includes cove lighting along the curves of the recessed ceiling channel. Because energy performance is important as well, the entire art glass assembly is fitted with environmentally sound, dimmable CREE LED bulbs. Each pendant was reinforced with airline cable meeting safety standards. Provided with this turn-key project was a schematic for light box placement, with installation done by on-site electricians.
Wimberley Glassworks has been creating custom handblown lighting in our Texas studio since 1992. Our lighting is unique in that it's a combination of handblown art glass shades that you can pair with one of the hand forged fixtures from Hubbardton Forge or your existing fixture. The result is a UL listed, high quality, hand crafted work, that will fill a room with an ambiance of art and colored light. Wimberley Glassworks can also help you design hand crafted art glass and lighting for your architectural spaces. Our professional team of artists and designers can engineer custom pieces to your exact specifications or create a completely customized proposal that will be open minded and creative, yet integrated and realistic. The appeal of our art glass lighting isn't just visually based, our craft transcends most conventional models and mass produced options by utilizing artist based custom blown glass lighting designs that complement and brand the spaces they are in.