Le Clervaux Boutique & Design Hotel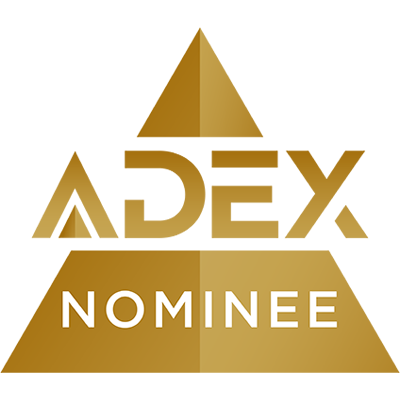 The brief given to JOI-Design was to design 23 new spa suites and redesign the F&B areas of this boutique hotel. The property is a hybrid of what was formerly a rich banker's private villa from the 1800s and a contemporary glazed extension which was added in the 1970s. JOI-Design aimed to preserve the unique character of the original estate while also creating a stylish spa destination that would attract new tourists to Clervaux, a picturesque medieval village located in the Clerve valley of northern Luxembourg. Renown for its verdant countryside, outdoor lifestyle and gourmet cuisine, this destination is especially popular with cycling tourists.JOI-Design's concept for the interior décor blends stylised Baroque elements with contemporary twists, creating a relaxed yet sophisticated ambience. Guests are introduced to this 'Modern Baroque' elegance from the moment they enter the hotel: plush red carpeting forms a runway atop the ebony polished granite floors, the walls are lined with a silver and grey damask patterned covering, and an ornately scrolled black chandelier sparkles above. Unfolding before them is the stylish reception area, where the lacquered black table that serves as a casual reception desk and the piano which doubles as a coffee station both help to set a comfortable and festive tone. This theme continues into the fine dining and breakfast areas. Da Lonati restaurant blends the classical with the contemporary. Based on an historical tile pattern found in the property, the cherry red and warm grey carpet design forms a striking tribute to the history of the house. The deeply saturated tones of the painted walls are offset by crisp white mouldings, providing a rich backdrop for the chairs' flocked upholstery. The breakfast room creates a grand statement; cosy banquettes sit along a wall painted in a vibrant shade of red and hung with wide mirrors framed in a curvy white lacquer to become the feature wall in the room. JOI-Design has envisioned the three types of suites as self-contained spas fitted with jacuzzis, infrared saunas, luxurious showers and freestanding tubs that are open to the bedrooms. The Classic suites are all located in the main house; combining traditional motifs with modern design, their colours, patterns and forms were carefully selected to emphasise the notion of a Grand Hotel. Subtle details convey refinement and elegance which, when combined with contemporary features, provide a fashionable feel in the suites. For example, bespoke floor lamps are adorned with lampshades moulded from transparent plexiglas and the wallpaper is printed with a modernised silhouette of a table lamp. Original timber ceiling beams have been retained in the Duplex Suites to lend history and character to the rooms. Warm sandy beige and chocolate hues are accented by classic houndstooth touches, rich leathers, and gold and chrome fittings.The more opulent Chateau suites are a loose interpretation of Baroque styles. Rich reds are combined with graphite and black tones. Sleek black 'Baroque style' frames surround the TV and mirror, as well as the bed's padded headboard lined with quilted leather. Pendant lights are mirrored on the inside to disperse twinkles of light throughout the room. For the bedside stands, finely stitched leather drawers sit within a clean white cube that is perched atop curvy turned legs – a perfect expression of the designer's modern take on Baroque.
JOI-Design is the creative catalyst behind numerous prominent, internationally-renowned hotels, restaurants and spas around the world. The globally-minded, Hamburg-based studio teams with owners, developers and both boutique and well-known brands to design award-winning, one-of-a-kind hospitality interiors that weave each locale's distinct spirit with the comfort and belonging valued by all cultures. Launched in 1984, in 2018 JOI-Design appointed Sabrina Voecks, Heinrich Böhm and Thomas Scholz as partners to continue the thirty-five-year legacy of founders and co-managing directors, Peter Joehnk and Corinna Kretschmar-Joehnk. JOI-Design India, led by managing director Gaurav Premchandani, opened in Mumbai in 2018.
Comprising interior, architecture, engineering, graphic and product experts, the studio creates hospitality spaces people love and return to time after time. As highly regarded thought-leaders and consultants, JOI-Design embraces client goals to realise optimal and sustainable solutions. Keen observers of the world, they understand how spaces affect people's physical, psychological and spiritual wellbeing, and therefore reflect the modern-day zeitgeist through unique designs that elevate the human experience.