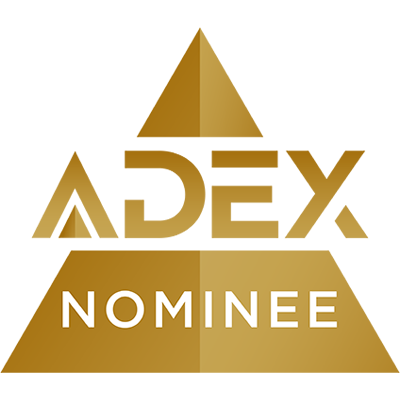 Located along Eisbach Creek within the English Garden, the Hilton Munich Park is surrounded by greenery and waterways. JOI-Design's objective for its renovation was to introduce a cohesive and inspired design woven into the natural surroundings. Expert spaceplanning and techniques to direct visual focus have eliminated its previously vast yet cluttered feeling. In the lobby's earlier incarnation, scattered furniture and an open-plan, double-height ceiling created a sense of disorder. Now, a zoned layout introduces a cosier "human" scale for both socialising and privacy. Black anodized balustrades separate the seating from the traffic flow and an "S-shaped" sofa further defines intimate groupings, while café tables are suitable for a quick coffee. The reception desk was divided to disperse guests; overhead, an illuminated smoked oak panel closes-off the conference level whose view contributed to the previous disarray. Glowing fibre-optic flower petals form a central light sculpture, lowering the apparent ceiling height. Mirrored panels etched with gilded overlapping branches echo the twig patterns of the metal screens that adorn the shop windows and frame the bar's entry. People's Bar formerly had a dark, disjointed feel; now, its contemporary warmth and floral patterns harmonise with the conceptual thread of nature. Ruby accents create a vibrant counterpoint to soft gold-toned leather and velvet textures; sparkling metallic finishes and perforated geometrically-shaped pendants help build a glamorous aura. For the 247-cover Tivoli Restaurant, JOI-Design brought Bavarian elegance and conviviality into once unwelcoming spaces. A new focal point uplifts reception: a chocolate leather wardrobe with leather-lined handles and a hand-stitched border provides storage for coats and computer cables, enabling a turned oak table to become the greeter's station. A reorganised pathway leads to the dinner area; foliage-motif curtains conceal unlit, idle tables and buffets used only through lunchtime, which had set a bleak tone. Laser-cut with twig and bird silhouettes, oak wall panels adhered to backlit glass sheets illuminate the restaurant. Above the "Captain's Table", whitewashed oak chandeliers interpret the wheel spokes of traditional horse-drawn carriages, while mirrored globe pendants in the main space add a modern sparkle. The idyllic setting was channelled into the 485 bedrooms and suites through warm earth and berry tones and a design that unfolds as guests discover its layered details. Three zones within the size footprint balance conference guests' business and relaxation needs. A large bed in the room's innermost corner forms the "resting" area. The middle "working" section includes a desk, dresser and television all defined by a leather-wrapped "frame" on the wall. In the "leisure" zone next to the veranda's sliding doors, a plush chaise longue and pouf are highlighted by a trio of "raindrop" pendant lamps. Design details emerge upon second glance: carpet patterns suggestive of fallen leaves, and hand-sewn stitches on the leather frame call to mind traditional Bavarian tanned trousers. The neutral palette of the six Vista Suites and the Presidential Suite paints an elegant picture: a fluted, matte silver wall "frame" is inset with a pearlescent wallcovering, and tone-on-tone wool rugs with tree branch silhouettes contrast with walnut finishes.
JOI-Design is the creative catalyst behind numerous prominent, internationally-renowned hotels, restaurants and spas around the world. The globally-minded, Hamburg-based studio teams with owners, developers and both boutique and well-known brands to design award-winning, one-of-a-kind hospitality interiors that weave each locale's distinct spirit with the comfort and belonging valued by all cultures. Launched in 1984, in 2018 JOI-Design appointed Sabrina Voecks, Heinrich Böhm and Thomas Scholz as partners to continue the thirty-five-year legacy of founders and co-managing directors, Peter Joehnk and Corinna Kretschmar-Joehnk. JOI-Design India, led by managing director Gaurav Premchandani, opened in Mumbai in 2018.
Comprising interior, architecture, engineering, graphic and product experts, the studio creates hospitality spaces people love and return to time after time. As highly regarded thought-leaders and consultants, JOI-Design embraces client goals to realise optimal and sustainable solutions. Keen observers of the world, they understand how spaces affect people's physical, psychological and spiritual wellbeing, and therefore reflect the modern-day zeitgeist through unique designs that elevate the human experience.