Local/Global Music Page Interface (MPI)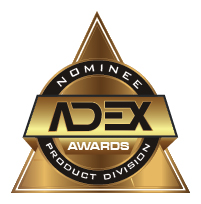 2013-14


Utilizing a client's existing telephone system (with open ports across multiple buildings), the Global MPI allows a user to send an all-call page to every connected building at once. This allows real time communication for company or campus wide announcements. However, in the case of a localized emergency the system's tiered paging provides for a top priority, emergency microphone page override per station.

The unmatched capabilities of the Global/Local MPI combination allows for crystal clear broadcasts and emergency communications,
regardless of whether the facilities are located across the street from each other, across the country or around the world.

When used with Lencore's Spectra i.Net® System, the user friendly web interface allows for secure 24/7 access to the system and the
ability to view system settings, set timed events, and run system diagnostics from virtually anywhere.

The Spectra i.Net® MPI incorporates Point Z™ technology allowing each individual speaker channel to carry up to 10 programmable zones. Paging has never been so versatile & clean.

The creation, modification, addition and deletion of zones or groups for paging and masking can be easily controlled through the i.LON's® web browser using the included Lencore Sound Manager. No proprietary
software needs to be installed on the client's side, eliminating
security and migration issues. The Lencore Spectra i.Net® System is an open platform system. In addition, volume and equalizer settings
for paging and music can be programmed through the Sound Manager or Spectra i.Net® Reports offering tremendous adjustment and
control capabilities with unprecedented flexibility.

Adaptive Equalization: The unmatched capabilities and superior paging quality of Lencore's system automatically compensates and readjusts for frequency line loss while ensuring a quality signal that is
continuously and uniformly broadcast and distributed throughout the entire system. Essentially this means that throughout the miles of audio wire, line loss will be virtually negligible. This results in a crystal clear page whenever you need it, wherever you are in your facility.

The MPI unit typically installs in the Telephone or IT closet. The MPI
accepts a POTS appearance line for all-call and zoned telephone paging. In addition, there are left and right audio inputs for music, all-call page, microphone input and testing input.
Lencore Acoustics Corp
Lencore Acoustics Corp. offers a full range of products and services that include sound masking products, music and paging, and speech privacy programs. Lencore's SPEC diagnostic software addresses speech privacy, acoustics and can document reasonable safeguards for HIPAA and GLBA compliancy efforts. Lencore is committed to providing energy efficient, sustainable products that meet insdustry standards for speech privacy, federal mandates and the acoustical needs of Fortune 500 companies around the world.