Emerald Operating Platform (EOP)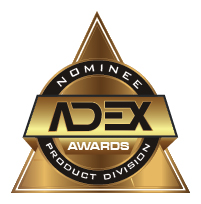 2013-14

The Emerald Operating Platform delivers superior intelligible messaging, doubles the number of speakers from one operating platform and has four times the number of channels, compared to the Spectra i.Net® OP – creating coverage up to 6 million square feet per system.

A SMARTER SYSTEM
Emerald Technology is built on a low voltage platform (24V - 48V) to help reduce energy consumption. The Emerald OP monitors its own internal temperature and can report the status of individual speakers.

Each OP includes:
– Multiple sound masking sources produce a sound quality that is random, making it exceptionally comfortable.
– Independent equalizers provide unprecedented tuning where every channel of the system has a separate 1/3rd octave band equalizer or parametric equalizer. The multidrop system and network is intelligent enough to bypass
any failure to keep communicating throughout the entire network. Point-to-Point networks can not achieve this level of connectivity and diagnostic control.

FLEXIBILITY
Groupings of sound sources and channels let you customize an almost limitless number of zones for masking, paging and music, while maintaining the advantages of complete networked operation and control.

FEATURES AND CAPABILITIES
The remote control or i.LON® sends information and directions up to each OP within the network for system tuning and modifications. The OP displays information on its integrated LCD screen, including the specific address of the respective enclosure. This address aids in locating the correct OP in the ceiling plenum, when checking or modifying the system. The OP checks during a diagnostic test for system performance, including the operation of the network, program, memory, power, and characteristics of sound masking.

+ Each channel on the OP functions independently, and provides eight non-coherent random sound sources per OP. Each OP is exactly incoherent from all other OPs. Up to eight speakers can be programmed per channel.

INTEGRATION OF SEPARATE PAGING AND MUSIC CHANNELS
Each channel can be digitally controlled for zone management and changed on the fly without any change in wiring.
Lencore Acoustics Corp
Lencore Acoustics Corp. offers a full range of products and services that include sound masking products, music and paging, and speech privacy programs. Lencore's SPEC diagnostic software addresses speech privacy, acoustics and can document reasonable safeguards for HIPAA and GLBA compliancy efforts. Lencore is committed to providing energy efficient, sustainable products that meet insdustry standards for speech privacy, federal mandates and the acoustical needs of Fortune 500 companies around the world.