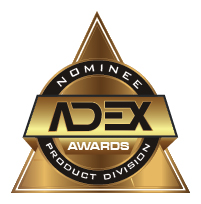 2012-13

The Lencore Spectra i.Net® Smart Switch provides total data and audio redundancy to any Spectra i.Net® system. This feature (system redundancy) is key to providing an added element to ensuring data delivery. In the case of emergency communications this feature gives clients tremendous confidence that their MNE messages are consistently received loud and clear.

Lencore's Smart Switch detects and reports any wire failure or data interruption when paging for mass notification. Should the paging/data transmission fail, the switch automatically reroutes the data and voice so the system's performance continuity is not affected.

The Smart Switch also has complete reporting capabilities to let the user know when and where a break has occurred for ease of troubleshooting. The Smart Switch is connected by Cat5E and is installed
between the systems last OP (Operating Platform) and the
systems.

The Smart Switch is included in every Spectra i.Net® MNEC system package.
Lencore Acoustics Corp
Lencore Acoustics Corp. offers a full range of products and services that include sound masking products, music and paging, and speech privacy programs. Lencore's SPEC diagnostic software addresses speech privacy, acoustics and can document reasonable safeguards for HIPAA and GLBA compliancy efforts. Lencore is committed to providing energy efficient, sustainable products that meet insdustry standards for speech privacy, federal mandates and the acoustical needs of Fortune 500 companies around the world.