NuMetal™ Divine Elements Collection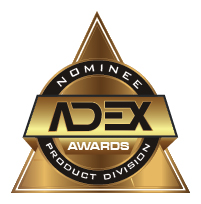 2018-19
The Divine Elements Collection combines qualities from water and rare earth elements to celebrate the unique relationship between nature's raw power and human curiosity. Our new HPL finishes range from Rose Gold and Gun Metal to Polished Smoke and classic Brushed Aluminum. The patterns draw inspiration from the natural world, including: Diamond, Waterfall, Aqua, Neptune, and Titan.
Notes
NuMetal is a collection of HPLs (High Pressure Laminates) with a real metal surface and phenolic paper backing. NuMetal sheets are usually 4' x 8' (4' x 10' available on special order) in Aluminum, Copper, or Unique Art - featuring embossing, hand painting, etching, and other innovative techniques to enhance the look of metals. High quality design solutions are its trademark. NuMetal is suitable for vertical and light-duty horizontal applications.

With low minimum order quantities, ATI distributes NuMetal to hospitality, healthcare and institutional, retail, and commercial design markets. As experts in surfaces that remain abrasion resistant, in addition to performance, NuMetal products meet safety and material standards.
ATI Decorative Laminates
Since 1979, ATI Decorative Laminates has been distributing and manufacturing decorative thermoplastic and metal laminates for commercial and residential use. Manufacturing capabilities have constantly improved over the years and ATI's present location is on 6.5 acres centrally located in Greensboro, North Carolina in a 70,000 square foot, state-of-the-art facility. MirroFlex products are made in the U.S.A. which enables us to have the "hands on" control necessary to maintain the high standards that our customers have come to expect from us.

ATI, an ISO 9001:2000 certified company, serves the furniture, hospitality, store fixtures, display, DIY and architectural & interior design markets with laminates, wallcoverings, backsplash panels and ceiling tiles.

Committed to Green. ATI is an environmentally conscious company with active manufacturing programs that constantly strive to be more green. Our manufacturing process does not use liquids, solvents or other carcinogenic agents making our workplace safe and environmentally friendly. We use heat and pressure in all our lamination techniques to save on energy consumption. We recycle our waste to reduce landfill and use recycled paper. ATI Ceiling Tiles, as an example, save substantial amounts of energy, labor and fuel when retrofitting ceiling projects, as they eliminate the need to recycle the old mineral tiles. We are continuously working with suppliers to find better alternatives for raw materials so that more energy-efficient and recyclable products can be produced. Many of our products can contribute to LEED credits.