The Vision Illuminated Slique™ Mirror Collection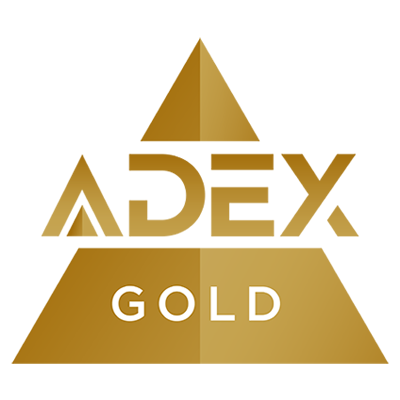 The Vision Illuminated Slique™ Mirror tall and sleek lines will add an instant wow factor to your bath or spa. Aesthetically pleasing rounded corners are mirrored in the design of the frosted band of light, while a perimeter light casts a soft halo effect behind the mirror. The innovative LumenTouch™ dimmer allows you to go from nightlight to ultra-bright make-up applications with just a touch on the glass. Plus, a built-in defogger with its own independent on/off touch sensor means your mirror will always be moisture-free and crystal clear.
Notes
The Vision Slique™ Mirror Features and Benefits• Ultra-Slim Profile 3/4˝ Floating Frame: Engineered to house our powerful compact electronics, and still float elegantly just a mere 3/4˝ off-the-wall! A Madeli exclusive—less than half the depth of most brands.• Dual Light Functionality: Exclusive Acrylens™ acrylic medium evenly diffuses fully customizable, surround lighting for shadow-free reflection, plus soft, diffused perimeter lighting on wall for accent or nightlight effect.• PureClear™ LEDs provide the dual benefit of 4000 kelvin natural daylight temperature and the nearly perfect color accuracy and reproduction of high quality CRI 90+ light sources. Ideal for task lighting and preferred by professional makeup artists! • LumenTouch™ dimmer for integrated light intensity control without the need for wall dimmers. • Built-in Full-Width Defogger with Independent on/off touch switch means a fog free mirror every time.• Copper free with GreenShield™ protective backing to avoid potential black edges.• Safety film backed mirror for added confidence.• Aluminum French Cleat hangers for functional and easy installation. • Dual installation: can be hung vertically or horizontally, offering 15 configurations. • Certified to UL/ULC• Lifetime Limited Warranty for peace of mind.
Our Designs Functional Elegance…our motto and two words that capture the very essence of Madeli's design philosophy. European influenced, our designs are boldly elegant and stylish, while maximizing the modern functionality demanded by today's educated and discriminating consumers. Our design team, with 50 years of combined experience in market research has brought together the latest consumer trend and elegant, functional designs to make the bathroom one's very own sanctuary. Our Furniture Grade Quality and Construction Our manufacturing philosophy is to use the highest furniture-grade materials and the most reliable brand hardware in the industry today: Blum® and Grasshopper®. Our wood finishes feature furniture grade plywood layered with solid wood veneer inside-out, assembled and the protected by several layers of polyurethane coating for durability, waterproofing and peace of mind for years to come. Soft-closing motion hardware for doors and for full-extension drawers is a standard feature on all Madeli products. Combining the newest technology standards into its manufacturing processes along with traditional craftsmanship and rigorous inspections, Madeli assures the consumer that only the finest quality products will be delivered to their home. Our Relentless Commitment We are passionately committed to providing innovative, elegant and functional furniture grade quality products. To assure immediate availability, Madeli maintains an extensive inventory of all the products it offers in Miami, Florida for 24/48 –hour shipment. We support our commitment with on-time delivery and a dedicated, knowledgeable Customer Care Team. At Madeli, we guarantee your satisfaction.