Mobile Food & Beverage Carts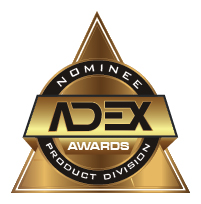 2017-18


Designed to complement one another, the new carts can be grouped together to create an all-inclusive preparation, serving and gathering area. Optional customizable, easily changeable backlit graphic signage optimizes branding and showcases sponsorships. A variety of available powder coat finishes further enhance design aesthetics while making it easy to adhere to corporate branding.
Sustainability
Mobile outdoor food and beverage service carts by Brown Jordan Outdoor Kitchens are crafted of aluminum, which is 100% recyclable. Aluminum's durability, corrosion resistance and long usable lifespan makes it a highly eco-friendly material.
Pricing
Starting price of $8,000
Notes
• Standard 9" semi-pneumatic wheels offer ease of movement over challenging terrain
• Less than a 36" depth, and a 72" average length for easy movement indoors, including doorway and elevator clearance
• Lightweight aluminum, powder coated panels for branding, beauty and durability
• Dual handles allow for easy maneuverability
• Customizable configurations within the frame
• Each project is built to order, ensuring that style, design and color are specific to the project
Danver
For unmatched beauty, unrivaled durability and uncommon adaptability, stainless steel cabinetry is the premier choice of architects, kitchen dealers and designers, contractors and builders. Outdoor and indoor kitchens of flawless stainless steel are grace notes to homes of distinction. Stainless steel cabinets serve commercial restaurants and differentiate outdoor eating venues.