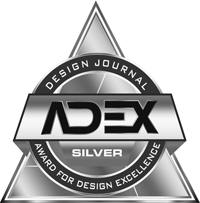 2015
Sustainability
Energy Savings
Awards
None yet but submitting for NGL award
Notes
1.Dedicated LED luminaire, optimized for
minimum Total Cost of Ownership.
2. Wide choice of lumen packages, ranging
from 3,100 to 9,800 total delivered lumens.
3. Standard Color Temperature 4000 K
(neutral white).
4. Long lifetime of 70,000 hours.
(L70 = 70,000 hrs. at ambient temperature = 25°C)
5. Suitable for new installations or one-to-one
replacement in existing installations.
6. Vandal-resistant, IP66 Rated.
7. Recognizable yet modern design that blend
in harmoniously with their surroundings.
8. State-of-the-art mid-power LEDs increase
visual comfort for motorists, cyclists and
pedestrians.
9. Considerable reduction in energy usage and
carbon footprint compared to conventional
lamps.
10.Dedicated LED optics provide high quality
and uniform light distribution.