MPulse Surface Mount Luminaire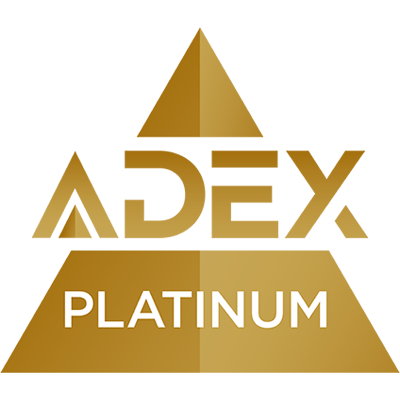 2018
Developed to be a complete project solution, the MPulse Collection also includes Area Lights, Flood Lights, Canopies and Bollards.
Thoughtfully designed for downlighting and wall washing applications, the MPulse Surface Mount Luminaire features a 45-degree adjustable head that enables it to be applied as an open face or cutoff fixture. Designed with patent-pending visual comfort optics, the MPulse distributes light through a non-pixelated light source that creates uniform, eye-pleasing illumination with minimal glare.
MaxLite offers the MPulse Surface Mount Luminaire in Type III and IV distributions, and color temperatures of 4000K and 5000K, to suit a broad range of application needs. Lumen packages range from 3,000 to 11,500, with all models meeting DesignLights Consortium (DLC) Premium 4.1 performance requirements. Engineered to be virtually maintenance-free, the MPulse is rated for 100,000-plus hours of lumen maintenance at L93 standards and comes supported by MaxLite's 10-year limited warranty and lifetime product support.
For a complete list of product features, visit www.MaxLite.com/MPulse.
Awards
Architectural SSL Product Innovation Award
MaxLite has 25 years of experience providing energy-efficient lighting products to the commercial building, residential and OEM markets. A five-time ENERGY STAR® Partner of the Year, MaxLite offers an extensive line of certified LED indoor and outdoor lamps and luminaires, supported by the highest standards of quality assurance and customer service.We work with our customers to ensure our products meet the needs of their installation by providing a full range of complimentary services, including: • Facility audits • Lighting layouts • ROI calculations • Utility rebate assistance • Local representation • Lifetime product support. We keep our products in stock and available for immediate purchase and delivery, shipping within the United States in one to three business days on standard orders. For more information, visit MaxLite.com, call 800-555-5629, email info@maxlite.com, or follow us on LinkedIn, Facebook and Twitter.