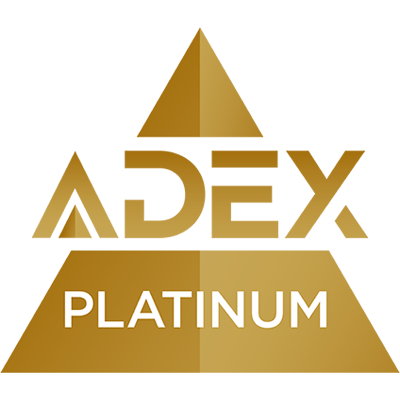 The LumeLEX 2044 COB Series is an elegant, tightly focused LED fixture designed with COB technology for the most demanding applications of museum and retail accent lighting. This efficient, 15 watt LED fixture creates a very narrow 4 degree beam with 70,000 CBCP with 810 lumens for short to long throw applications.
The LumeLEX 2044 COB Series can be used with LSI's versatile CONTROLTrack™ system to be controlled with 0-10V, DMX or Luton EcoSystem protocols.
Sustainability
LED COB panel and driver are replaceable.
Lighting Services Inc Lighting Services Inc (LSI) is the leading manufacturer of Track, Accent, Display and LED Lighting Systems. Since 1958, LSI has been dedicated to designing, engineering, and manufacturing the highest quality lighting systems. Our reputation for creativity, innovative design, and leading technology coupled with specification grade products and intelligent personalized service, has made us the manufacturer of choice among the most discriminating specifiers of lighting. It is the appreciation, respect, and continued support of our clients that we use to measure our success. With representative agencies worldwide and products featured in world famous museums, high-profile retail stores, theme parks, casinos, restaurants, houses of worship, and more, Lighting Services Inc prides itself on manufacturing the highest quality products. Log onto Lighting Services Inc's website: www.LightingServicesInc.com to access QuickTime virtual reality viewing of the latest products as well as information on all LSI products, downloads, Designers, Representatives, installations and industry resources.