Cervantes wine barrel Chandelier recycled oak staves and hoop pendant light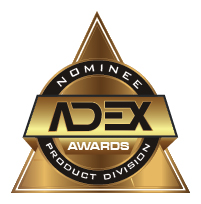 Customization on the colors is available on request.
.
The inner light fixture has 5 inverted goosenecks sockets; each uses a MAX of 40W for a total of 200W MAX for the whole lamp. Light bulbs are NOT included.
Cervantes' approximate measurements are: about 30" height of the chandelier plus about 3'of the length of electrical cord and chain; about 28/30" in diameter at its wider point (every barrel is unique, measurements might vary slightly)
Sustainability
Our stunning Cervantes chandelier is made with reclaimed oak wine barrel's staves and metal hoop, all recycled from discarded French barrels, reinvented into this elegant and unique pendant ceiling light.

Stil Novo Design's recycled oak wine barrels creations, unique eco-friendly custom furniture, elegant home & wedding decor and green gift ideas are entirely made with recycled French oak wine barrels. ??We are a family business located in Northern California where we design and manufacture all of our products. Each of our pieces is a true labor of love, carefully handcrafted using the finest artisan skills.?As the new generations become more sensitive about our planet's fragility and excited about recycling, upcycling and reclaiming, the need of combining quality to innovative design becomes essential if we want to keep such public invested. New 'green' designers recycle with that in mind, with attention to details and care for better standards. We don't consider 'shabby chic' a good stylistic option. We strive to achieve excellence in quality and refinement in style.Stil Novo Design's European heritage brings an innovative, highly sophisticated sense of style and superior manufacture standards to this century's 'green revolution'.??