SYLVANIA Heritage Collection of indoor and outdoor LED fixtures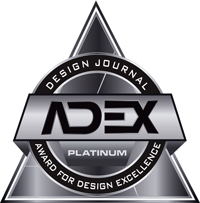 2019


The history of high quality SYLVANIA light bulbs in the United States goes back to 1901 when young entrepreneur Frank Poor became a partner in a small company in Middleton, Massachusetts, that renewed burned-out light bulbs. The company would buy an old bulb for a few cents, cut off the glass tip, replace the filament and reseal the bulb. Much has changed over the century with LED technology being called the future of lighting for its long life and energy-savings benefits. LED light bulbs can last up to 22 years which means less time getting on a ladder to replace bulbs, and save up to 85 percent on electricity. What hasn't changed is the warm beautiful light emanating from SYLVANIA light bulbs and how they create a comforting environment for your family.

The new SYLVANIA Heritage Collection of pendant and flush mount LED fixtures feature stylish black finishes with rustic seeded glass accents to highlight the beautiful bonus Edison-style or A19 filament LED light bulbs inside. The collection includes nine elegant designs for indoors and three for outdoors, and is easy-to-install, energy-efficient and perfect for updating the look of almost any area of your home, inside and out. The long-lasting LED bulb provides 800 lumens which is as bright as a traditional 60 watt incandescent bulb.

Tying back to the company's Massachusetts roots, each of the new SYLVANIA LED fixtures is named after a town in the Commonwealth. During the naming process, the team discovered that many of these names are used across the USA. Hence, the SYLVANIA Heritage Collection.
LEDVANCE is one of the world's leaders in general lighting for lighting professionals as well as end users, offering a broad variety of LED luminaries, advanced LED lamps, intelligent Smart Home & Smart Building solutions as well as traditional light sources.Emerged from the general lighting business of OSRAM, the company is now owned by Chinese lighting company MLS Co., LTD. With offices in more than 50 countries and business activities in more than 140 countries, LEDVANCE possesses an outstanding global market access built on trusted, long-standing customer relationships and a powerful distribution network. Based on our in-depth understanding of the general lighting market, trending technologies and changing needs, we support the specific and individual demands of both direct and indirect customers.