48" Wide Smythe Craftsman Chandel-Air (219425)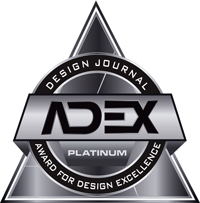 2020

Meyda Custom Lighting expands Powder Coat Facility

Yorkville, New York— Meyda Custom Lighting is expanding its powder coating production area by more than 50 percent to accommodate customers' rapidly changing finishing demands. The space is located in the manufacturer's 180,000 square foot manufacturing facility in Upstate New York.
The newly purchased powder coating booth comprises 320 square feet - over 5 times the size of the original space, and it is designed to accommodate large scale fixtures. The finishing department encompasses 4,500 square feet. This recent acquisition is part of Meyda's reshoring efforts which includes the purchase of a new 3KW Fiber Laser Cutter, a 100-Ton Press Brake, and the addition of 20,000 square feet of manufacturing space in the fabrication department.
"We are extremely pleased with the acquisition of our large, custom-designed Powder Coating booth," explains Meyda Production Manager Chester Cohen. "Powder coating is a value added, cost effective method of applying our high quality finishes to our custom lighting products for long lasting durability and superb aesthetics, within our factory.
"The new space will reduce turnaround times with more efficient finish application equipment and consistent quality," Mr. Cohen added. "Powder coating provides effective corrosion control while minimizing environmental impact. This latest expansion is a key factor in our philosophy of insourcing and vertical integration."
Over 200 powder coat finishes are now available with many Meyda Custom Lighting products.

Meyda Custom Lighting is a Meyda Tiffany Company, a leading manufacturer and designer of custom and decorative lighting and Tiffany lamps. Founded in 1974, the firm's roots date back to the early 1900s supplying Tiffany Studios with original lighting products, including the original Coca-Cola stained glass fixtures. Meyda Custom Lighting is your One Stop Shop for decorative lighting. With a full team of engineers and every manufacturing process under one roof, Meyda delivers superior quality, award winning designs and stringent lead-time management. No project is too large or complex.