Dash by Graypants: Recyclable, High-Performance Lighting for Brighter Workplaces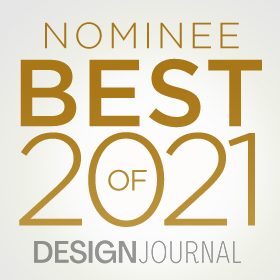 Architectural lighting should be high-performing, but never boring–that's why Graypants is introducing Dash, a linear fixture offering both the technical illumination that hard work needs, as well as an inspiring aesthetic everyone desires in the workplace. Dash is handmade from recycled and virgin cardboard in Graypants' Seattle studio, and currently available across North America. 
Dash represents the studio's first entry into technical lighting, with a striking fixture that extends Graypants' signature Scraplight series into a modern and minimalist high-performance piece. The new fixture was created using environmentally low-impact manufacturing processes–handmade in the Seattle studio, limiting material waste, and assembled with zero-VOC adhesive. Dash is available in three finishes–Natural, White and Blonde–and several lengths and heights. 


Dash performs very well in the work environment. Offering up to 1500 lumens per linear foot, Dash uses high-efficiency Phillips LED modules with a CRI of 90 that come stocked in 3500K. The fixture is a direct/indirect luminaire type, utilizing extruded PMMA lenses for accurate optical control and high efficiency. The direct lighting is designed around a 90 degree optic to minimize glare, using an extra wide beam spread for uniform indirect lighting. Serving a wide range of brightness preferences, the standard 0-10 volt driver is dimmable to 1%. 
Technical Overview
Material: Corrugated, recycled cardboard (natural) and virgin cardboard (white and blonde).
Safety: Low VOC fire retardant
Lumen Output: 750 L/ft, options available
Finishes: Natural, White, Blonde
Canopy Finishes: Black or White
Available Lengths: 48", 93"
Available Heights:  4", 8", 12"
About Graypants
Anchored in Seattle and Amsterdam, award-winning creative studio Graypants was founded as an opportunity to apply an architectural mindset to product design and art—enhancing space and enriching experiences. Graypants' work, rooted in light-minded design, includes architecture, product design, art installation and exhibition, and fixture design. Follow along on Instagram, Facebook, Vimeo, Pinterest, or via their website.
Sustainability
recycled cardboard (natural) and virgin cardboard (white and blonde).
Graypants is a team of problem solvers. Anchored in Seattle and Amsterdam, graypants' bold creativy leads to diverse designs in products, architecture, and other beautiful objects around the world. Our work expands globally with collaborations and custom designs for leading companies worldwide.
Our specialties include lighting design, architecture, furniture design, custom installations, interior design, lighting, and light installations.