Human Touch Perfect Chair PC-300 Zero-Gravity Recliner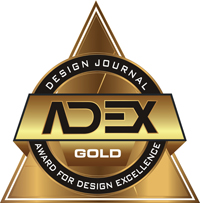 2014


The PC-300 is expertly engineered and crafted to defy gravity's adverse effects, placing the body in a position to restore its natural wellness while incorporating only the finest designer materials and finishes. The PC-300's curved leg rest and streamlined design means you can enjoy modern-looking, zero-gravity comfort in a compact footprint. An easily accessible power switch controls the smooth gliding recline motion to move you into a neutral posture position, recommended by physicians as the best way to sit. The signature balanced curves supporting the PC-300 are made from 100% renewable parawood, one of the strongest woods on earth. A protective opaque finish is added to ensure durability for years of use and the supple, durable upholstery is finished with stylish double top-stitching to easily fit in with a variety of home decors.

Sustainability
We proudly craft the Perfect Chair® using a harmonious manufacturing process that replenishes the planet with new resources to replace the ones we use. Using only 100% renewable, plantation-grown solid parawood, highly trained Human Touch® master woodworkers hand-carve and hand-finish the signature balanced curves supporting the Perfect Chair. As one of the strongest woods on earth, the Hevea Brasiliensis (rubber tree) ensures durability and beauty for years of use. The legs of all Human Touch Perfect Chairs are constructed of 100-percent solid, plantation-grown Parawood from the rubber tree (Hevea Brasiliensis). This extremely strong, yet flexible, dense-grain wood is prized as being fully renewable and eco-friendly. Unlike other woods that are cut down for the sole purpose of producing furniture, Parawood is used only after it completes its 25-year rubber-producing cycle. With this sustainable construction, both you and Mother Nature can rest comfortably.
Notes
Options:
Available in Black leather-like upholstery with a cocoa wood base.

Human Touch
For over 40 years, Human Touch has constructed the wellness landscape, building a rich portfolio of high-performance massage chairs, ergonomic zero gravity recliners, and targeted massage products that rejuvenate the mind and body – no matter where the day may take you.

Taking a unique approach to design, Human Touch utilizes the top engineering minds, medical practitioners, world-class athletes, and award-winning design teams to carefully craft groundbreaking products that not only alleviate pain and decrease stress on a daily basis, but also offer an aesthetic appeal that captivates the eye and enhances any space.