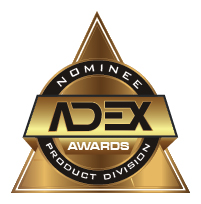 Sustainability
Kinetex products have a 50% lower environmental impact than traditional flooring, contain more than 55% recycled content, are fully closed-loop recyclable and NSF 140 Platinum certified. An EPD and HPD available.
Pricing
$3.20 per sq. ft. Strata's lifecycle cost (7-10 years) is 51% less than rubber, 33% less than LVT flooring and almost 55% less than VCT flooring.
Notes
Strata's natural appearance, plank format and nine neutral colorways create multiple installation possibilities for a myriad of commercial spaces. Its soft surface feel, combined with its organic design mimicking the appearance of natural stone, offers unlimited design flexibility. With key attributes such as slip resistance, minimal rolling resistance, high acoustic ratings and anti-fatigue properties, Strata performs as a soft surface yet features durability equal to that of a hard surface. It also includes PreFix, a pre-applied releasable adhesive allowing the ability to install over concrete with an RH up to 99% - reducing the need for costly moisture mitigation.
Established in 1957, J+J Flooring Group is a leading manufacturer of commercial specified flooring. With our two brands - Invision broadloom and modular carpet and Kinetex textile composite flooring - we provide a range of product and service solutions to meet the needs of our customers in the corporate workplace, education, healthcare, retail and hospitality sectors. In 2016, J+J Flooring Group joined Engineered Floors, LLC. Based in Dalton, Ga., Engineered Floors is a privately held carpet producer founded in 2010 by Robert E. Shaw. The company, which employs more than 2,800 people, produces stain-resistant and colorfast solution dyed nylon and polyester fiber and carpeting for residential replacement, new home builder, multi-family and main street commercial applications. To learn more visit, www.engineeredfloorsllc.com.