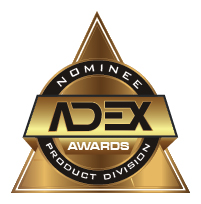 Indigenous Earth utilizes state-of-the art digital print technology to create longer pattern repeats, ranging from 160" – 180", and much more subtle color gradations for a more natural aesthetic.
Inspired by the "space in between" man-made and nature, the Indigenous Earth Collection provides a new way of viewing things. It represents a study of the way earth, wind, water and weather effect materials and objects. Paired with cutting-edge digital technology, Indigenous Earth is a man-made version of naturally occurring phenomena. With designs like GeoGrid which imparts stone that has been eroded by a fabricated element, this collection awakens your senses and leaves you intrigued by the "space in between" manufactured and natural.
The benefits of digital printing can be seen throughout this collection. A familiar shift from neutral — touching on both warm and cool tones — to almost no color at all to a very vibrant mix of color and transition is present throughout the length of the patterns. Some designs have subtle gradations throughout the pattern, while others have very contrasting gradations. Longer pattern repeats allow intentional stark coloration differences and very distinct elements like large wood knots or rust markings to be incorporated in the design without being seen repeatedly on the floor.
For more information on Indigenous Earth or the entire portfolio of Tarkett products, visit www.tarkettna.com.
Awards
Special Mention in Architizer A+ Awards
With a history spanning over 140 years, Tarkett is a worldwide leader in innovative flooring and sports surface solutions, with net sales of more than €3 billion in 2019. Offering a wide range of products including vinyl, linoleum, rubber, carpet, wood and laminate flooring, artificial turf and athletics tracks, the Group serves customers in over 100 countries across the globe. Tarkett has 12,500 employees and 33 industrial sites, and sells 1.3 million square meters of flooring every day, for hospitals, schools, housing, hotels, offices, stores and sports fields. Committed to changing the game with circular economy, the Group has implemented an eco-innovation strategy based on Cradle to Cradle® principles, with the ultimate goal of contributing to people's health and wellbeing, and preserving natural capital. Tarkett is listed on Euronext Paris (compartment B, ISIN: FR0004188670, ticker: TKTT) and is included in the following indices: SBF 120 and CAC Mid 60 indexes.