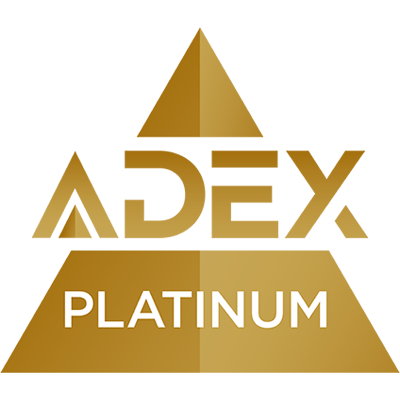 2020
The LZ ZOOM luminaire is a compact, stemmed spotlightdesigned with zoom functionality to allow the beam spreadto be easily adjusted from a narrow 5° spot to 50° flood.Powered by a COB LED, the luminaire featuresexceptional performance with up to 30,000 CBCP at 5°,using only 20 watts.Housing is constructed of die cast aluminum with anintegrated heatsink which provides the ability to have ahigh powered fixture in a compact size with passive coolingat only 4 lbs.Appropriate for short to medium throws, this luminairecontains an adjustable glass optic that is focused viarotation of the front barrel with non-slip grip to extend andretract. The focus is locked via an integrated latch on thebarrel. Horizontal and vertical aiming is both self and toollocking via allen key (provided with the luminaire).The luminaire is available in lumen packages up toapproximately 2000 lm. Color temperature ranges from2700K - 4000K.Additionally, the LZ ZOOM luminaire contains an internalaccessory holder capable of holding up to two additionalaccessories for further beam control.In addition to being compatible with any LSI track system, thisfixture can be provided with a reinforced canopy fitting forpermanent mounting to a standard 4" octagonal outlet box.
Sustainability
COB LED panel and driver are field replaceable.
Lighting Services Inc Lighting Services Inc (LSI) is the leading manufacturer of Track, Accent, Display and LED Lighting Systems. Since 1958, LSI has been dedicated to designing, engineering, and manufacturing the highest quality lighting systems. Our reputation for creativity, innovative design, and leading technology coupled with specification grade products and intelligent personalized service, has made us the manufacturer of choice among the most discriminating specifiers of lighting. It is the appreciation, respect, and continued support of our clients that we use to measure our success. With representative agencies worldwide and products featured in world famous museums, high-profile retail stores, theme parks, casinos, restaurants, houses of worship, and more, Lighting Services Inc prides itself on manufacturing the highest quality products. Log onto Lighting Services Inc's website: www.LightingServicesInc.com to access QuickTime virtual reality viewing of the latest products as well as information on all LSI products, downloads, Designers, Representatives, installations and industry resources.