Amherst cabinet with True Residential Refrigeration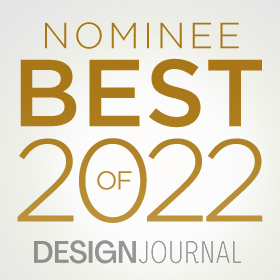 What happens when you combine two American-made brands—one with an aptitude for employing artisan craftsmanship and the other for creating superior refrigeration?

The result is the NEW Amherst cabinet: Room & Board Business Interiors' ultimate modern entertaining piece integrated with True Residential®'s trusted refrigeration
Not only is it ideal for hospitality spaces, but it also works beautifully in residential settings. In addition, Room & Board Business Interiors understands the necessity for versatility in design. From the option to customize with the perfect Cambria quartz top—another American-made company—to offering 10 additional alluring stone tops, the cabinet in white oak or walnut, and three case sizes (ranging from 42"W to 72"W), with either a glass panel or full-wood refrigerator door panel, design flexibility is key.
Room & Board Business Interiors is a full-service solution for businesses and the design/build industry—but its American-made roots run deep. Each cabinet is crafted by New England artisans in New Hampshire—a fact that created a seamless pairing between a like-minded St. Louis-based company: True Residential. Both offer luxurious residential style with commercial capabilities—and they continue to embrace their Made in America ethos with a meticulous attention to detail. Good design never fails.


The conclusion? Amherst offers a plethora of practical perks within one gorgeous design.
Our collaborative spirit leaves little room for bureaucracy and cumbersome rules. Instead, we keep it simple, take accountability, solve problems and ultimately do the right thing. We believe in each other. Room & Board is a privately held, national retailer of modern home furnishings based in Minneapolis, Minnesota with locations across the country. Since 1980, we've been providing extraordinary experiences for our customers as we help them create homes they love. We create exclusive contemporary designs and believe expertly crafted American-made furniture offers the best value in terms of quality, design longevity and environmental sustainability. We seamlessly serve our customers through 19 stores, a robust e-commerce site, Business Interiors channel and Customer Care support. Join us and love what you do. It makes for a great day at work.