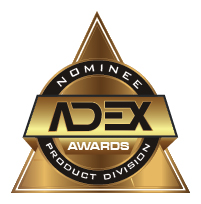 Suitable for fixed or removable upholstery in a range of interior applications, Track and Trail have a soft and relaxed appearance with beautiful aesthetics, yet are still high performing.
Inspired by hand crafted design, Track has a textural slub with two-tone color interest. Trail features a subtle geometric stitch line emulating a 'one-off' handmade feel and echoes its trend origins of exploration, adding richness and interest to the weave.
Track is available in 18 colorways of classic mono shades and playful contrast colors, and Trail is available in 10 color options to coordinate with the plains in Track.
Sustainability
As an environmentally friendly alternative in the fight against spills and stains, Track and Trail are designed to handle the toughest scenarios without needing to resort to backcoatings and chemical treatments. Both fabrics are inherently and permanently flame retardant, thick enough to capture spills and the removable covers can be washed to 140 degrees Fahrenheit. Used as fixed covers, the fabrics are very durable and ideal for areas where spills and stains are less likely.