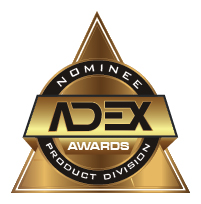 Pricing
Under $200 per 15m roll
Notes
• Versatile heating cable capabilities: PROVA FLEX-HEAT® can accommodate multiple sizes of heating cables up to 5mm thick and the unique deep locking channel design allows for the thicker cables to lay flush in the membrane while minimizing the overall thickness of the tile assembly.

• 3" cable spacing: According to many heating cable manufacturers, 3" on center for cables is the most common spacing. PROVA FLEX-HEAT® suds are spaced at 1" each and when embedding cables every 3 studs, this provides the ideal 3" spacing cable manufacturers prefer.
• Lightweight uncoupling with Shear Stress Control® technology: One-ply non woven fleece provides a control layer between the tile and the substrate to neutralize stress caused by lateral movement in the substrate. The design also offers superior point load distribution and is resistant to compression when being worked on.

• True Vapor Management System: Unlike products that are currently on the market that claim to have vapor management but in fact the vapor has nowhere to go, PROVA FLEX-HEAT® has open channels on the underside of the membrane that allow moisture to dissipate relieving vapor pressure which makes it better suited for below-grade applications.

• 6MM thick membrane: The added thickness of the membrane means that it can also be used to raise your overall tile floor height to match up to higher floors like hardwood and achieve a level transition between the two surfaces; with or without heating cables.

• One mortar type: Polymer Modified Thin Set mortar to be used for both the substrate to membrane and membrane to tile application which saves on time, material and money!

• Waterproofing: The polypropylene material protects the substrate from moisture penetration and when installed correctly with PROVA JOINT® strip, creates a completely waterproof installation.

The Loxcreen Flooring Group is comprised of several distinguished brands that carry the broadest range of Floor Covering Accessories in the industry. Our core business is a traditional line of aluminum and vinyl extruded floor transitional moldings that aid in a spectrum of installation challenges with high quality, industry approved products. Through strategic partnerships and acquisitions over our 40 years in business, the Loxcreen Flooring Group has remained committed to providing our customers with innovative and expanded product lines which include complete waterproofing shower installation systems, underlayment, installation tools, and caulks and sealants that all compliment our growing line of trims for carpet, ceramic, laminate, vinyl, resilient and hardwood floors.