Velocity 3.5 Wet Location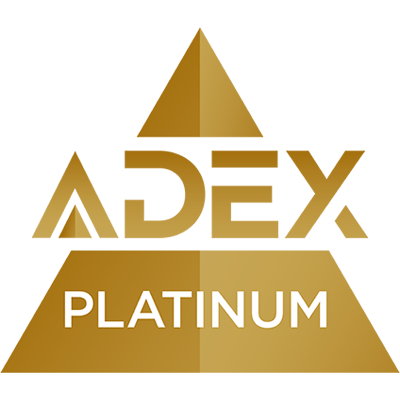 2009
The new benchmark of strength and control, Echo ® Velocity 3.5 Wet Location is UL Ground Mount listed, carries an IP66 rating and delivers the illumination necessary to complete any design scheme.Velocity will bring a building to life utilizing an element of controllable light, despite erratic and harsh environmental conditions. Four available mounts (ground, ceiling, pendant and wall) combined with three optical distributions created with 95% premium aluminum reflectors and fluorescent and ceramic metal halide lamp sources ensure lighting precision.An organic form specifically engineered to deliver unmatched light control and high-level performance lighting is punctuated with an impressive IP66 rating. This classification depicts Velocity's thorough design, ensuring dust and insects cannot penetrate the fixture. Additionally, powerful water jets, from any angle, will not affect luminaire integrity or performance, making it an excellent luminaire for exteriors, boat docks, dusty interior spaces and other spaces requiring a more durable fixture.Echo ® Velocity has a captive hinged lens and screws for convenient relamping and maintenance. This luminaire delivers the quality illumination and efficient light control the Echo family is known for.
Awards
2009 Platinum ADEX Award. Interior version was awarded the 2008 Gold ADEX Award.
Notes
Interior (damp listed) fixtures are also available with the same unique, modern form, allowing for design continuity, inside and out. Velocity can be mounted in various orientations, providing direct or indirect lighting. Additionally, depending on the mount, the fixture can rotate up to 350°, adapting to any application.Designed by: SPI Lighting New Product Development
SPI Lighting is an independent, privately held company headquartered in Mequon, Wisconsin. With its state-of-the-art office and assembly facility, SPI is equipped to meet the requirements of almost any lighting project. In the mid-1970s, SPI pioneered the use of HID lamps for indirect lighting. Since the company's current owners took over in 1987, SPI has emerged as the recognized leader in high-performance ambient illumination. The addition of Advent Lighting in 1999 further strengthened SPI's offering in the architectural lighting market.SPI Lighting offers a full line of architectural fixtures, as well as high performance fixtures. From color and texture to impressive optical distributions, SPI can meet any illumination demand.Specializing in customizing products to exceed the demands of high quality, creative lighting design, SPI offers an array of products including architectural, high-performance, efficient, versatile, modern, practical and unique options.In addition to designing and manufacturing durable, long-lasting products utilizing efficient lamp sources, SPI is dedicated to being an industry leader in environmental responsibility. Always trying to improve it's operations and offerings, SPI continues to use environmentally-friendly powder coat finishes, which contain no volatile organic compounds (VOCs), and has implemented the use of Eco-Guard, a new VOC-free clear coating for metal-finished components. In addition, long-lasting LED technology is being introduced into many of their existing and new luminaries. For more information, visit www.spilighting.com.