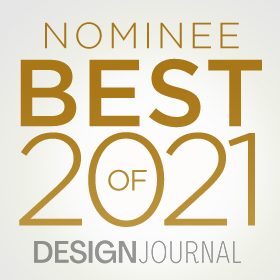 Carlisle Wide Plank Floors has debuted its newest flooring design concept – the "one board floor."
Carlisle's Transformative Design Team wanted to expand on the art of pattern floors, such as chevron and herringbone, and explore how placement of the planks impacts the final design of a wood floor. In standard wide plank flooring installations, the unique character of individual boards contributes significantly to the aesthetic outcome, whereas pattern floors focus primarily on layout and involve a set structure inside which individual planks exist.
The team chose to build upon the graduated color effect seen in ombré textiles. To mirror the look, Carlisle's artisans chose a series of natural tones, including trending grays and white, and then added heavy distinctions between each tone. At the same time, they made sure to preserve the grain pattern of the planks and underlying warmth of the floor. When the planks are arranged in various configurations, the result is a series of distinctive floors with rich depth and structure.  
The newest concept floor highlights how identical planks arranged in creative patterns can achieve very different aesthetics, significantly expanding the design possibilities.
Pricing
Not available - concept floor
For more than 50 years, Carlisle Wide Plank Floors has handcrafted the finest wood floors in America – each one reflecting the natural beauty of the highest quality materials available. We take great pride in time-honored processes, from responsibly sourcing the soundest and most reliable timber grown in America's forests to embracing a level of craftsmanship equally at home with traditional rustic themes or with fashion-forward style. We believe every detail of every floor matters. From creating just the right shade of gray to the nuance of a hand-scraped edge, we collaborate with each client to define a personalized, custom-made floor. And, whether that floor is selected from our extensive curated collections or uniquely designed to match a specific vision, it will be realized in the same way: one plank at a time.

Headquartered in Stoddard, New Hampshire, Carlisle also has showrooms in Boston, Chicago, Dallas, Denver, New York, San Francisco and Washington, DC. For more information, visit www.wideplankflooring.com.