Elysian & Refuge - Tranquil Collection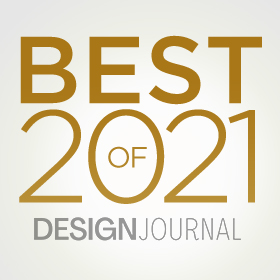 Carlisle Wide Plank Floors has added two new floors to its Tranquil Collection, a series of on-trend flooring designs that honor the best of nature. The popular collection pairs the organic character of White Oak with a subtle wash of layered color in warm, modern tones and a smooth, super matte finish – imbuing the surface with richness and dimensionality.
The newest additions to the Tranquil collection include:
Elysian. White tones buffed over nutty brown wood results in a mix of pleasing cooler tones, imparting an unexpected sense of comfort and warmth.
Refuge. A subtle creamy glaze contrasts with the warm cocoa undertones of the wood to create an effortless blend of light and medium neutral tones.
Launched in 2020, the Tranquil Collection was developed to provide layered finish, smooth face flooring that mimics a naturally aged material without the use of brushing. The intrinsic grain pattern and warmth of the wood is artfully maintained, instilling a sense of elegance and an instinctual connection with nature.
Elysian and Refuge, along with the rest of the Tranquil collection, are offered in ¾-inch plank thickness and in two- to 12-foot lengths, with a choice of solid or engineered construction. Each eight-inch wide Signature Grade plank is sustainably sourced and carefully hand selected by Carlisle craftsmen.
The collection can be ordered through Carlisle showrooms and design consultants.
The Design Process
Created in response to frequent client requests for minor modifications to existing Collection floors, both Elysian and Refuge were inspired by two of Carlisle's most popular floors – Winter Light and Sincerity.
Elysian was created to provide a smooth texture version of the Winter Light floor, which features an extremely low sheen and natural white finish that many designers and consumers desire.
Similarly, Carlisle developed Refuge to address requests from a number of customers for a floor with the very light creamy tone and varied pigmentation of Sincerity in a plainsawn option.
"In many cases, clients are drawn to our Collection floors, but are seeking slight alterations to the finish or texture to achieve a specific look and feel. Because our heritage is rooted in custom floors, it is very easy for us to modify our existing products to deliver exactly what the customer wants. This ability to make very slight tweaks to our floors differentiates Carlisle from many flooring brands where, if a particular product isn't right for the design, the client has no option but to move on to an entirely new product.
We are pleased to be able to take our customers' most popular requests from across the country and make them available as part of our regular Collection offering."
~ Chris Sy, President, Carlisle Wide Plank Floors
Pricing
Available upon request
For more than 50 years, Carlisle Wide Plank Floors has handcrafted the finest wood floors in America – each one reflecting the natural beauty of the highest quality materials available. We take great pride in time-honored processes, from responsibly sourcing the soundest and most reliable timber grown in America's forests to embracing a level of craftsmanship equally at home with traditional rustic themes or with fashion-forward style.\We believe every detail of every floor matters. From creating just the right shade of gray to the nuance of a hand-scraped edge, we collaborate with each client to define a personalized, custom-made floor. And, whether that floor is selected from our extensive curated collections or uniquely designed to match a specific vision, it will be realized in the same way: one plank at a time.\Headquartered in Stoddard, New Hampshire, Carlisle also has showrooms in Boston, Chicago, Dallas, New York, San Francisco and Washington DC. For more information, visit www.wideplankflooring.com.