Dogwood™ Densified Wood Flooring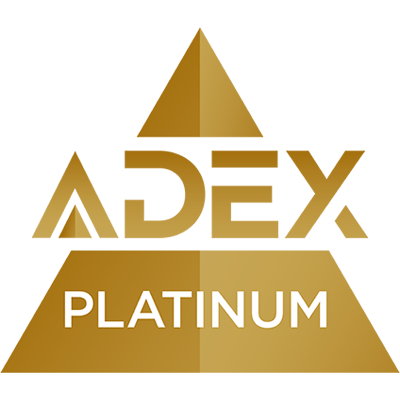 New pet-friendly flooring featuring Dogwood Technology sets a new standard in real hardwood floors
AHF Products introduces Dogwood™ densified wood flooring featuring a groundbreaking, patent-pending process that creates "densified wood," a pure 100% natural wood floor that is incredibly resistant to scratches, gouges and dents – and pet nails and accidents.
Scratch and dent damage caused by dogs is a leading reason why homeowners think they can't have hardwood floors. Not anymore, said President & CEO Brian Carson, AHF Products. "Dogwood Densified Wood lets you enjoy real hardwood floors that are virtually worry free. This is more than a new product, it's a whole new category of flooring."
Innovation, in fact, is an integral part of AHF's business strategy. The company is delivering products that are being designed to provide solutions to a number of top consumer pain points, especially hardwood performance and water-resistance.
The engineers at AHF Products have taken real wood, made by nature, and made it even better by more than doubling its density, with a natural, patent-pending process of heat and pressure. No chemicals. No additives. No fillers. No plastic. Just wood. (See Janka Hardness Scale Chart.)
What takes nature millions of years to do, AHF Products can do in a matter of minutes, transforming real hardwood into even harder wood. In this regard, densified wood truly stands alone as the first of its kind. "It's a gamechanger," said Carson.
In addition, exclusive Cleantivity ™ technology protects against odor, damage and discoloration that may be caused by mold or mildew.
Since gloss level does not affect the durability or performance of a floor, with either a low or medium gloss finish you end up with a beautiful, highly desired natural wood look with the durable performance required for either commercial or busy home environments. 
"This is 100% real wood – not a laminate surface.  Real wood beauty, character, colors, textures and finishes, now better than ever. It offers unprecedented resistance to scratches, scuffs and dents to help camouflage everyday foot traffic," said Carson.
THE DOGWOOD ADVANTAGE
100% real hardwood
More than 2X harder than traditional wood floors
Scratch and Dent resistant
Gouge-resistant
Mold and mildew resistant (Cleantivity technology protects against odor, damage and discoloration that may be caused by mold or mildew)
Water-resistant (so it helps protects the wood from pet accidents)
Manufactured in the USA
Flooring with new Dogwood™ technology, which is made in Somerset, Kentucky, is first being introduced under the Bruce® brand with new lines already in progress for other leading brands under the AHF Products umbrella, including Hartco® and Robbins®.
"These are the perfect floors for busy and active homes, and anywhere where people – or pets – get together," said Carson.
For information visit bruce.com/dogwood.
AHF Products is the leader in hardwood flooring with a family of strong brands serving the residential and commercial markets. With decades of experience in award-winning wood flooring design, innovation, product development, manufacturing and service, we improve the quality of people's lives through great products and a deep commitment to outstanding customer service. Our flooring brands include Bruce, Hartco, LM Flooring, Robbins, Capella, HomerWood, Tmbr and Parterre.
Headquartered in Mountville, Pennsylvania with manufacturing operations across the United States and in Cambodia, AHF Products employs over 2,400 dedicated team members.